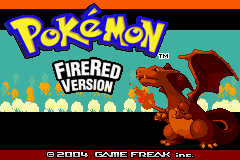 Visual Boy Advance (sometimes formatted as VisualBoyAdvance, and often abbreviated to VBA) is a Game Boy, Game Boy Color and Game Boy Advance emulator for Microsoft Windows, Mac OS, Linux, BeOS, and many other operating systems.
Development and History
VisualBoyAdvance was started in 2004 by Forgotten. However, after the first release, development of the emulator was handed over to the VBA team. After version 1.8 beta 3 in 2004, development of VBA stopped. Many independent developers continued to improve the emulator, but they had no form of unison in order to release the emulator in one place. Although the different versions were an improvement, more focus was needed in order to put all the different improvements from different developers in one piece of software.
Soon, a version of VBA emerged called VBA-M. This aimed to bring order to the multiplicity of releases, and was a great success. It is now in active development, with releases as recent as November 2009. Even so, VBA-M has yet to implement two main features: link support (available with VBA-Link) and eReader support (available with VBA e-Reader).
Features
Can take snapshots, allowing the player to save the game at any point.
Many graphic filters to enhance quality of upscaled output.
Fullscreen support.
Built-in screen capture, including video and sound. (However, video capture suffers from sync issues.)
Support for gamepads.
Acceleration button for increasing the speed of gameplay.
Game Boy Printer emulation.
Supports hacking in various forms, including Gameshark codes and value editing.
GBA programming debugger.
Support for save game files made in other emulators.
Community content is available under
CC-BY-SA
unless otherwise noted.