[[File:Soldier (Icon - FE12 - {{{gender}}}).png]]
Sauro
|
Soldier

Level: 01
Elven King
  E
--------

16

3

0

3

3

0

3

0

I'm new to wiki's but when I noticed that Villians wiki was lacking in a page about medusa from kid icarus, I knew I had to do something! I hope I can contribute greatly here as I'm a huge nintendo fan, and I have been ever since I played mario kart DS all those years ago. It was my first game and it started my love of videogaming. I chose the nickname sheikah warrior because I'm a huge legend of zelda fan.
My Pokemon Rosters
Kanto
Reward: 888
Johto
Reward: 888
Hoenn
Reward: 888
Sinohh
Reward: 888
Unova
Reward: 888
Ultimate Trainer
Reward: 888,888
Legendary Trainer
Reward: 888,888,888
My favorite pages
Games i'm playing
Games I can't Wait For!
Favorites
Favorite Pokemon: Mudkip
Favorite Legendary: Rayquaza
Favorite Character: Yoshi
Favorite Game: Super Smash Bros Brawl/ Twilight Princess
Favorite dragon quest monsters:
Cruelcumber
,
Lickety Spit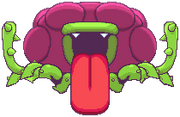 Favorite Musical: Sweeney Todd: The Demon Barber of Fleet Street
Favorite Book: Lord of the Rings Trilogy
Favorite Movie: The Super Mario Bros. Movie Harry Potter 7, Pt. 2
My Badge Case
Community content is available under
CC-BY-SA
unless otherwise noted.