Hi, I am Pacman80. Ever since I played Mappy when I was 2 or so, I have been addicted to video games, the video form of drugs! Here is some other random #@%! you might be wondering.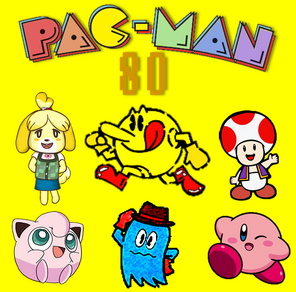 Q: packman suxkcs! mincracft iz bettrt!!!!11
A: Fine then, dumb@%?.
Q: Were you actually born in 1980?
A: No, that's just the year Pac-Man came out.
Q: What is your favorite meme?
A: ( ͡° ͜ʖ ͡°).
Q: What games and systems do you own?
A: Scroll down.
Consoles I Own
Games I Own
I own WAY too many games to list, but I'll try to name a lot of the ones on Nintendo platforms. Games in bold are my standout favorite game for the specific console (which could be a game I don't even play anymore, but I just have fond memories of it).
Community content is available under
CC-BY-SA
unless otherwise noted.