Currently Playing
Non Nintnedo:
Digimon Story: Cyber Slueth (PS4)
The Simpsons: Hit & Run (PS2)
A Boy and His Blob (PC)
Currently Playing
Nintendo:
Animal Crossing (GC)
Super Smash Bros. Melee (GC)
Pokemon Colosseum (GC)
About me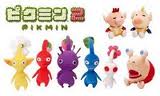 My favorite video game character ever is Digitamamon, and my favorite number is 64, because of the N64. That is how I got my user name!
God is Great, beer is good, and people are crazy- Billy Currington
Great Games
1. Heores of Might & Magic III: Complete
4. Super Mario Galaxy 2
5. The Elder Scrolls V: Skyrim
6. Pikmin 2
7. Digimon World
10. Super Mario 64
11. Grand Theft Auto V
12. Animal Crossing GC
13. Rocket League
14. Star Wars: Kingts of the Old Republic
15. Paper Mario: The Thousand Year Door
16. The Last of Us
17. Uncharted 4
18. Infamous 2
19. Little Big Planet 2
20. The Legend of Zelda: The Wind Waker
21. Banjo-Tooie
22. Mario Party 2
23. The Simpsons: Hit & Run
24. NHL 14
25. Kirby 64: The Crystal Shards
My favorite pages
Community content is available under
CC-BY-SA
unless otherwise noted.