Currently Playing
Non Nintnedo:
Heroes  of Might and Magic III Complete/HD/Wake of Gods (PC)
Star Wars: Knights of the Old Republic (PC on Steam)
Digimon World 1 (PS1)
GTA V (PC on Steam)
Currently Playing
Nintendo:
Super Smash Bros. (N64)
Super Smash Bros. (Wii U)
Pikmin 3 (Wii U)
About me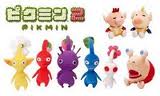 My favorite video game character ever is Digitamamon, and my favorite number is 64, because of the N64. That is how I got my user name!
God is Great, beer is good, and people are crazy- Billy Currington
Favorite Games
1. Heores of Might & Magic III: Complete
4. Grand Theft Auto IV
5. The Elder Scrolls V: Skyrim
6. Pikmin 2
7. Digimon World
10. Super Mario 64
My favorite pages
Community content is available under
CC-BY-SA
unless otherwise noted.