Untitled Mario movie
[
Edit
]
[
Talk
]
Super Mario Movie is an upcoming CGI-animated feature film produced by Illumination and Nintendo, and will be distributed by Universal Pictures. It is the third film adaptation of the Mario series following the 1993 live-action film adaptation and the Super Mario Bros.: The Great Mission to Rescue Princess Peach! anime film.
It is planned for a April 7, 2023 theatrical release in North America.
Voice cast
Development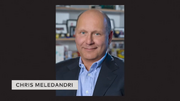 The film was first teased back in 2014 from a leaked email, claiming that Sony Pictures was developing the film, and Avi Arad was rumored to be the producer. However, Arad denied that any deal has been made with the studio.[4] In 2017, it was officially announced that Nintendo and Universal's Illumination animation studio will produce the animated film based on the Mario franchise, with Chris Meledrani and Shigeru Miyamoto producing.[5][6] The deal came after Miyamoto was introduced to Illumination following Universal's partnership with Nintendo for the Super Nintendo World attraction. He also stated that he's "been considering doing an animated film for many years now."[7] The project went forward and Nintendo president Shuntaro Furukawa stated that it is "going smoothly".[8] Furukawa later stated that Nintendo is planning on IP expansion to animation if the Mario film is successful upon release.[9] He said that the company is "very, very careful about where and how [its] IP is licensed".[10] The film has been rumored to be directed by Aaron Horvath and Michael Jelenic, according to a LinkedIn credit by an Illumination animator.[11][12] Horvath and Jelenic have been confirmed as directors, with Matthew Fogel writing the screenplay.[1] Producer Chris Meledandri has stated that the film will be "unlike any film Illumination has made to date."[13] The title of the film was leaked by Jakks Pacific via toy listings from Amazon Canada.[14] When asked about the film's script, Charlie Day, the voice of Luigi, has said that he "[knew] nothing" and added "...they are top secret with this stuff".[15] Day also added that the film's high security is comparable to that of the Marvel Studios films.[16]
Casting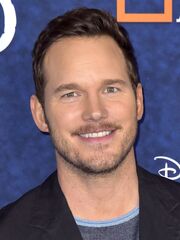 The full English voice cast was officially announced by Shigeru Miyamoto during the September 2021 Nintendo Direct presentation.[2][17] The film's casting was met with mixed feedback from longtime fans, particularily Chris Pratt's role as Mario, to which many are concerned about Pratt's performance of the character.[18]
In response to the feedback, producer Chris Meledandri has stated that Pratt's voice as Mario will be "phenomenal". Considering his Italian-American heritage, Meledandri expressed his understanding about the casting concerns, and added that Charlie Day (the in-film voice of Luigi) is of the Italian decent. "Well, as an Italian American myself, I understand[...] the comments. Charlie Day[...] actually comes from Italian heritage. Yeah so that's our nod." Meledandri also said that Mario's "Italian" accent would not be used, but referenced in the film: "We cover it in the movie," he said. "So you'll see that we definitely nod to that, but that's not the tenor of the performance throughout the film."[19][13]
Chris Pratt himself said on his Instagram that he "[is] working hard at [the voice]".[20] Pratt added playing as Mario has been his "dream", and explained his experience of playing the "Super Mario Bros." arcade game at a laundromat back at his home in Washington, adding that he "loved that game".[20]
On Jimmy Kimmel Live!, Charlie Day has talked about the film's individual voice-over process due to its high security; "We go in one at a time... maybe they just don't trust me around Pratt...," he said. In a seperate interview, Day reiterated about the film's secrecy and further information about his voice-over process. "They released to me very specific lines, and they call me in and say, "Say Mario 7000 different ways and then we'll pick which one we want." So I know almost nothing."[15][16]
Anya Taylor-Joy has stated she "researched" by "playing a video game", calling her work "so much fun".[21]
Release
The film is scheduled for a theatrical release by Universal Pictures for an April 7, 2023 release in North America. It will be released on April 27, 2023 in Japan.[22] An exclusive release on the Peacock streaming service will follow afterwards.[23][1] It is originally planned to be released on December 21, 2022 before its release date was changed to April 2023.[24] Shigeru Miyamoto has stated that the delay "will be well worth the wait."[22]
Music
While no composer has been announced yet, Grant Kirkhope has expressed interest in providing the film's score.[25]
Future
A spin-off film focused on the Donkey Kong series is reported to be in development at Illumination, with Seth Rogen set to reprise his voice role as the character.[26][27][28]
Gallery
Trivia
It is the first time a film and anything Hollywood-related were presented in a Nintendo Direct.
Illumination is an Academy Award-nominated animation studio known for the blockbuster Despicable Me franchise. The Mario film will become their first film adaptation of a video game series.
Aaron Horvath and Michael Jelenic are a duo known for developing the Teen Titans Go! animated television series.
It will be the first fully-animated theatrical film adaptation of a Nintendo video game franchise made by a Hollywood studio.
Ironically, while there has been criticism for the lack of an "Italian" actor voicing Mario, there's rarely ever been someone who played the character of that heritage, including Charles Martinet himself.
See also
References
↑ 1.0 1.1 1.2 1.3 1.4 Super Mario Bros. Movie Lands All-Star Voice Cast: Chris Pratt, Anya Taylor-Joy, Keegan-Michael Key, Seth Rogen (Variety) Date: September 23, 2021. Author: Matt Donnelly.
↑ 2.00 2.01 2.02 2.03 2.04 2.05 2.06 2.07 2.08 2.09 2.10 Mario movie voice cast (Twitter) Date: September 23, 2021. Publisher: Nintendo of America.
↑ Stand-Up Comedian Reveals His Role In The Upcoming Super Mario Bros. Movie (Nintendo Life) Date: August 9, 2021. Author: Gavin Lane.
↑ Sony Pictures Lands "Mario Bros." Movie Rights From Nintendo, Leaked Emails Show (BuzzFeeed.com) Date: December 12, 2014. Author: Adam B. Vary.
↑ Super Mario Bros. animated movie in the works at Illumination Entertainment (CNNMoney) Date: November 14, 2017. Author: Frank Pallotta.
↑ Nintendo "Mario" movie Twitter post Date: January 31, 2018.
↑ Nintendo's Miyamoto explains how Illumination won Mario movie rights (Venture Beat) Date: February 9, 2018. Author: Mike Minotti.
↑ Illumination's Mario Movie Is "Moving Along Smoothly", Aiming For 2022 Release (Nintendo Life) Date: January 31, 2020. Author: Ryan Craddock.
↑ More Nintendo Animated Movies On The Way Following Illumination's 'Super Mario' (SlashFilm) Date: May 4, 2021. Author: Chris Evangelista.
↑ Nintendo Looking At More Animation Spin-Offs Beyond Illumination's 'Super Mario' Movie (Cartoon Brew) Date: May 3, 2021. Author: Alex Dudok de Wit.
↑ Super Mario movie from Illumination seemingly directed by Teen Titans Go! producers (Nintendo Everything) Date: August 24, 2021.
↑ Mario movie LinkedIn Twitter post Date: August 23, 2021.
↑ 13.0 13.1 Chris Pratt's Mario movie accent is 'phenomenal', producer claims (VGC) Date: 23 November 2021. Author: Chris Scullion.
↑ @IllumEntFactsFact on Twitter: "Fact #47: Jakks Pacific will be making the toys for SUPER MARIO MOVIE..."
↑ 15.0 15.1 Charlie Day on Always Sunny Podcast, Playing Luigi in Mario Bros Movie & His First Commercial (1:54-3:10) Date: January 26, 2022.
↑ 16.0 16.1 Super Mario Bros. Movie Is As Secretive As the MCU, Says Charlie Day (Screen Rant) Date: February 10, 2022. Author: Alexander Harrison.
↑ Chris Pratt is Mario in the Mario Movie! - Coming Holiday 2022 (YouTube) Upload date: September 23, 2021. Publisher: GameXplain.
↑ The best reactions to the Super Mario Bros movie's bizarre cast choices (techradar) Date: September 27, 2021. Author: Samuel Roberts.
↑ Mario Movie Producer Suggests Chris Pratt Won't Be Doing an Italian Accent (IGN) Date: November 23, 2021. Author: Joe Skrebels.
↑ 20.0 20.1 Chris Pratt Instagram post: "It's-a meeeee!!!!!" Date: September 23, 2021.
↑ Anya Taylor-Joy on Playing Princess Peach (Exclusive) (up to 0:40) Publish date: October 27, 2021.
↑ 22.0 22.1 "Mario" movie delay Tweet (Twitter) Publish date: April 25, 2022. Author: Nintendo of America.
↑ The Super Mario movie will be a Peacock exclusive in the US after it leaves cinemas (Video Game Chronicles) Date: July 7, 2021. Author: Chris Scullion.
↑ Super Mario movie Nintendo tweet (Twitter) Date: September 23, 2021. Publisher: Nintendo of America.
↑ Grant Kirkhope Wants to Compose the Super Mario Movie Score (GameRant) Date: October 18, 2020. Author: Callum Williams.
↑ Seth Rogen Donkey Kong Movie Reportedly in the Works (Comicbook.com) Date: November 2, 2021. Author: Marc Deschamps.
↑ Seth Rogen Reportedly Doing A Solo Donkey Kong Movie (We Got This Covered) Date: November 1, 2021. Author: Jon Silman.
↑ Exclusive: Seth Rogen Donkey Kong Solo Movie In Development (Giant Freakin Robot) Date: November 1, 2021. Author: Faith McKay.