What is a Mii
A 
Mii
 is a customizable avitar used on several Nintendo vidio game consle and moble apps. Miis were first introduced on the
Wii
, and later appeared on the
Nintendo 3DS
,
Wii U
,
Nintendo Swich
, and various Nintendo apps for smart divices.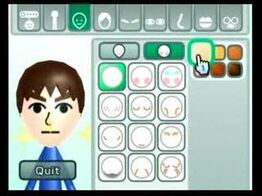 Miis can be used as characters within games on the consoles, either as an avatar of a specific player (such as in the Wii series), or in the case of certain games (such as
Tomodachi Life
and
Miitopia
).
Community content is available under
CC-BY-SA
unless otherwise noted.