Nintendo is a widely-known video game company that brings joy and entertainment to families, gamers, fans, and, well... anyone across the globe!
We are a growing Fandom community where we contribute to Wiki-based content on Nintendo, one of the most-successful and largest video game companies in the world. Every day, we are editing, creating, and adding to articles on our favorite franchises, including Mario, The Legend of Zelda, Kirby, Metroid, Fire Emblem, Super Smash Bros. and so much more. Not only that - this Fandom also covers information about Nintendo's systems, companies and affiliates, third-party franchises, etc.
Register a Fandom account today, and you can start contributing, too! Created by fans, for fans!
Visit our community portal and learn more about the Nintendo Wiki.
So, I've noticed that their's been trouble with nobody suggesting good featured articles. Either their is no suggestion made, or the suggestion's that are made are not good enough. However, I've came up with an idea that might help that problem. I t…
This month's featured article is The Legend of Zelda: Majora's Mask. This was chosen by myself as there were no new suggestion made. Don't forget to suggest A class articles on the Nomination page if you want them to be featured for a month.
I didn't …
17: Virtual Boy.
16: 2DS.
15: Wii u.
14: Gameboy Color.
13: Game boy Advance.
13: Game boy Advance SP.
12: N64.

9: NES.
8: Gameboy.
7: SNES.
6: Wii.
5: tied with NDS, New 2DS XL, 3DS and 3DS XL.
4: New 3DS
3: New 3DS XL
2: Nintendo Switch.
1: Gamecube.
…
---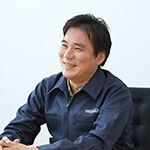 Nintendo composer
Naoto Kubo
has worked at Aruze Gaming from 2011-2013, a U.S.-based company focused on casino games.
May 18th
2009: Punch-Out!! for Wii is released in America. It was the first time a new entry in the series has been released in years and was headed by Next Level Games, the Canadian team behind the Mario Strikers series.
Pikmin Bloom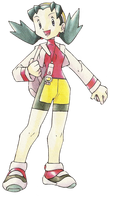 Kris
"What's the big rush? I'm Booster and this is my famous tower of amusement. Normally I welcome visitors to play with me and my Snifits. However, a girl fell out of the sky and into my lap, recently. Since then, I've been busy keeping her happy and entertained. I no longer have the time to play. So please enjoy yourself... at your own risk, that is!"
—Booster in Super Mario RPG

---
""FLOWERS FLOWERS FLOWERS. MUST HAVE ALL THE FLOWERS. DO NOT MESS WITH ME, BIPED."
-Torkdrift in Super Mario Odyssey

This is a fan community contributed by fans, for fans. The Nintendo Wiki is in no way affiliated with Nintendo, its subsidiaries, and/or its partners.