Blog Posts
AlicePia
•
Ghirahim le fabuleux forgot to do it again,so i'll do this time.
This month's featured article is Lucas,the main protagonist from Mother 3.
Lucas (JP) is the main protagonist of the Game Boy Advance video game, Mother 3, the third game in the EarthBound s…
This month's featured article is Vivian. This was chosen by myself as there were no suggestion made. Don't forget to to suggest A class articles on the Nomination page if you want them to be featured for a month.
Vivian is the fifth party member in Pa…
I kind of regret doing this because I look dumb for posting it
---
Quotes
"The goal of this company has always been prosperity. Unfortunately, you imperfect, fragile life-forms were a liability. So you are invited to witness the end of history. A new age shall begin--an age of infinite prosperity. Enjoy your destruction."
—Star Dream from Kirby: Planet Robobot

---
"Tingle, Tingle! Kooloo-Limpah! ...These are the magic words that Tingle created himself. Don't steal them!"
—Tingle from The Legend of Zelda: Majora's Mask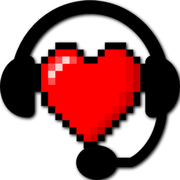 Community content is available under
CC-BY-SA
unless otherwise noted.