Blog Posts
This month's featured article is Idunn. This was chosen by myself as there were no suggestion made. Don't forget to to suggest A class articles on the Nomination page if you want them to be featured for a month.
idunn is the final boss of Fire Emblem:…
Cononon
•
I've actually reported two duplicated posts of mine because I'll might expect the moderators to delete them because in my eyes, I won't tolerate duplicated posts of mine. And I find it pretty silly on my part that at first I thought the posts aren't…
---
Quotes
"I first battled the Metroids on planet Zebes. It was there that I foiled the plans of the Space Pirate leader, Mother Brain, to use the creatures to attack galactic civilization... I next fought the Metroids on their homeworld, SR388. I completely eradicated them, except for a larva which, after hatching, followed me like a confused child... I personally delivered it to the galactic research station at Ceres so scientists could study it's energy-producing qualities... The scientists findings were astounding! They discovered that the powers of the Metroid might be harnessed for the good of civilization! Satisfied that all was well, I left the station to seek a new bounty to hunt. But, I had hardly gone beyond the asteroid belt when I picked up a distress signal! Ceres station was under attack!!"
—Samus Aran in Super Metroid

---
"Today's game will be refereed by 'honest' Cheatsy Koopa. It's not easy being a referee; sure, Cheatsy might let a lot of penalties go unnoticed, but you have to let them play the game!"
—Morton Koopa Jr. in Super Mario World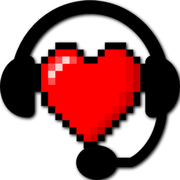 Community content is available under
CC-BY-SA
unless otherwise noted.