Featured article

Vivian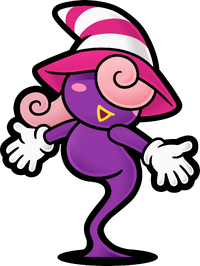 Vivian is a major character from Paper Mario: The Thousand-Year Door for the GameCube. Vivian originally worked as a member of the Shadow Sirens, alongside her sisters, Beldam and Marilyn. Later, Vivian defects from the Shadow Sirens and joins Mario as his fifth party member. She is consistently put down by her oldest sister, Beldam, and has had a poor relationship with both her sisters for quite some time when Mario meets her. Although she suffers from an inferiority complex throughout the events of the game, she learns to respect herself as she travels with Mario.
Previously featured: Idunn • Galacta Knight • History of Nintendo
Archive • Nominations
Blog Posts
This month's featured article is Vivian. This was chosen by myself as there were no suggestion made. Don't forget to to suggest A class articles on the Nomination page if you want them to be featured for a month.
Vivian is the fifth party member in Pa…
I kind of regret doing this because I look dumb for posting it
---
This day in history
Quotes
"Navi... Navi, where art thou? Come hither.... Oh, Navi the fairy... Listen to my words, the words of the Deku Tree... Dost thou sense it? The climate of evil descending upon this realm... Malevolent forces even now are mustering to attack our land of Hyrule... For so long, the Kokiri Forest, the source of life, has stood as a barrier, deterring outsiders and maintaining the order of the world... But... before this tremendous evil power, even my power is as nothing... It seems the time has come for the boy without a fairy to begin his journey... The youth whose destiny it is to lead Hyrule to the path of justice and truth... Navi...go now! Find our young friend and guide him to me... I do not have much time left. Fly, Navi, fly! The fate of the forest, nay, the world, depends upon thee!"
—Great Deku Tree in The Legend of Zelda: Ocarina of Time

---
"As soon as people are denied something they desire, they try to take it by force.
-Amalthus from Xenoblade Chronicles 2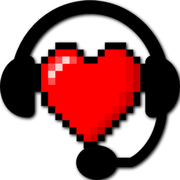 Community content is available under
CC-BY-SA
unless otherwise noted.