Featured article
Nikki
Nikki is the mascot Mii in Swapnote who gives you tips and rewards every now and then. When you download the Swapnote application from Nintendo eShop, Nikki is added to your Mii collection in StreetPass Mii Plaza. She has since mostly been featured in Nintendo's other applications but has made a few appearances in Nintendo's bigger games like Super Smash Bros. Ultimate or Super Mario Maker.
Previously featured: Mario Kart Wii • Development of the Super Mario Galaxy series • Soul Blazer
Archive • Nominations
Blog Posts
Hello, everyone. My name is none of your business. I'm a huge fan of Nintendo's systems, from the Nintendo 64, to the Nintendo Switch, and all those systems in between.

So recently, I discovered a weird looking Nintendo GameCube controller that is wi…

Read more >

Hello there. I hope this doesn't qualify as spam (if it is, I'm willing to take it down)

I'm part of Codex Gamicus, FANDOM and Gamepedia's joint venture in creating a full-gaming database devoted to all video games. We are situated on the Gamepedia s…

Read more >

Since no suggestions have been made on the Nomination page for this January, this month's featured article was choosed by myself. A nomination for Dr. Mario World made by TheAmazingRaspberry was considered but as they believe it would be better to no…

Read more >
This day in history
January 23rd
2008: Disney announces a new program for their Walt Disney World parks that gives people who bring their Nintendo DS with them the chance to have a virtual tour of each of the four parks (Magic Kingdom, Epcot, Disney Hollywood Studios, and Disney's Animal Kingdom).
Quotes
"You really like it? I knew a hottie like you would pick up on how premium this poster is. I got this baby at a totally hi-technical 'Pink Princess' anime event. I was going to get a CD, but I freaked when I saw this super-rare poster! The voice actor for the princess AND the director signed it, as you can see. As I'm quite sure you know, the director changed after season three, so it's rare. Plus, look here! The logo was done in extra-premium gold holographic foil! And the paper, oh man, it's UV resistant! So you never have to worry about fading. I could stick it on some backing board for you. How's that sound?"
—Francis in Super Paper Mario

---
"Sometimes I look at that Psyduck's face and I get a headache."
—Misty in Pokémon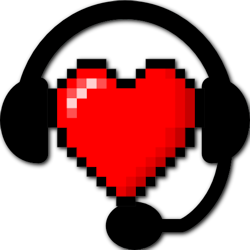 Community content is available under
CC-BY-SA
unless otherwise noted.