Featured article
Duma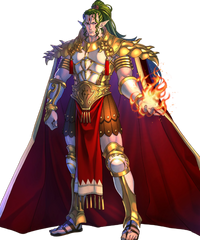 Duma is a Manakete who serves as the final boss and main antagonist of Fire Emblem Gaiden and its remake, Fire Emblem Echoes: Shadows of Valentia. He is considered as the patron deity of Rigel where he is refered to as the War Father. He is the brother of Mila, the one considered as the patron deity of Zofia. Like most older Manaketes/Dragons in the series, he eventually became mad and caused war between Rigel and Zofia. Duma is also a playable character in Fire Emblem Heroes.
Previously featured: Captain Olimar • Kid Icarus • Shulk
Archive • Nominations
Blog Posts
This month's featured article is Duma. I saw the Golden Sun nomination after I changed all the related templates so instead of changing everything a second time, Golden Sun will be the featured article of September. Don't forget to to suggest A class…

Read more >
---
This day in history
Quotes
"Hear me, my fellow countrymen! Out land is small-a narrow thread of light born into a heavy darkness. Even so, this light will not be extinguished. Not as long as the fire of hope burns within us! Alberius the founder left us these wise words: "A kingdom does not make a people. A people make a kingdom." We stand here today a people united! And so, I now claim this as the first day in the history of New Alberia!"
—Euden from Dragalia Lost

---
"Thank you Mario. But our princess is in another castle!"
—Toad in Super Mario Bros.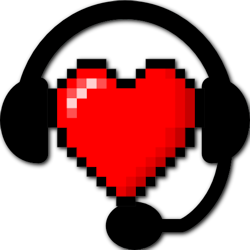 Community content is available under
CC-BY-SA
unless otherwise noted.