Featured article
Development of the Super Mario Galaxy series
The Development of the Super Mario Galaxy series began after the completion of the GameCube video game Donkey Kong Jungle Beat, presumably sometime in 2005. The developer, Nintendo EAD Tokyo, was asked by Shigeru Miyamoto to develop the new major Nintendo game. One of the team members suggested they make the next Mario game, and Miyamoto whole-heartedly agreed. The director, Yoshiaki Koizumi, had previously worked on games such as Super Mario 64, The Legend of Zelda: Ocarina of Time, The Legend of Zelda: Majora's Mask, and Super Mario Sunshine as director or co-director.
Previously featured: Soul Blazer • Super Mario World • Henry Fleming
Archive • Nominations
Blog Posts
I've been looking at the front page of the wiki and I can't help but feel that there should be a new poll up. The question of the current poll is "What is your most anticipated title for the rest of 2019?" The problem is that 3/5 of the options (FE:…

Read more >

So the thought of changing the featured article at the beginning of the month completely slipped from my mind it seems. Sorry for the delay, it's entirely my fault. So this month the featured article is the Development of the Super Mario Galaxy seri…

Read more >

I have been playing with the Nintendo Switch Lite for over a month, and I have been enjoying it a lot. I downloaded a lot of demos and have been playing Super Mario Maker 2, Luigi's Mansion 3, and Mario Kart 8 Deluxe, and I am loving it.

The Switch L…

Read more >
This day in history
Quotes
"Navi... Navi, where art thou? Come hither.... Oh, Navi the fairy... Listen to my words, the words of the Deku Tree... Dost thou sense it? The climate of evil descending upon this realm... Malevolent forces even now are mustering to attack our land of Hyrule... For so long, the Kokiri Forest, the source of life, has stood as a barrier, deterring outsiders and maintaining the order of the world... But... before this tremendous evil power, even my power is as nothing... It seems the time has come for the boy without a fairy to begin his journey... The youth whose destiny it is to lead Hyrule to the path of justice and truth... Navi...go now! Find our young friend and guide him to me... I do not have much time left. Fly, Navi, fly! The fate of the forest, nay, the world, depends upon thee!"
—Great Deku Tree in The Legend of Zelda: Ocarina of Time'

---
"GYAH HA HA! I'ma remix your face!"
—DJ Octavio in Splatoon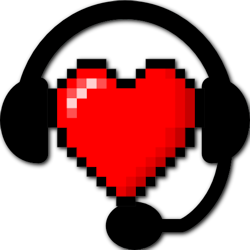 Community content is available under
CC-BY-SA
unless otherwise noted.