Featured article
Duma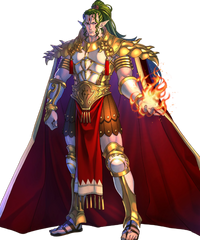 Duma is a Manakete who serves as the final boss and main antagonist of Fire Emblem Gaiden and its remake, Fire Emblem Echoes: Shadows of Valentia. He is considered as the patron deity of Rigel where he is refered to as the War Father. He is the brother of Mila, the one considered as the patron deity of Zofia. Like most older Manaketes/Dragons in the series, he eventually became mad and caused war between Rigel and Zofia. Duma is also a playable character in Fire Emblem Heroes.
Previously featured: Captain Olimar • Kid Icarus • Shulk
Archive • Nominations
Blog Posts
This month's featured article is Duma. I saw the Golden Sun nomination after I changed all the related templates so instead of changing everything a second time, Golden Sun will be the featured article of September. Don't forget to to suggest A class…

Read more >
---
Quotes
"You really like it? I knew a hottie like you would pick up on how premium this poster is. I got this baby at a totally hi-technical 'Pink Princess' anime event. I was going to get a CD, but I freaked when I saw this super-rare poster! The voice actor for the princess AND the director signed it, as you can see. As I'm quite sure you know, the director changed after season three, so it's rare. Plus, look here! The logo was done in extra-premium gold holographic foil! And the paper, oh man, it's UV resistant! So you never have to worry about fading. I could stick it on some backing board for you. How's that sound?"
—Francis in Super Paper Mario

---
"Mine is the one true Monado -- instrument of destruction... and rebirth!"
-Zanza from Xenoblade Chronicles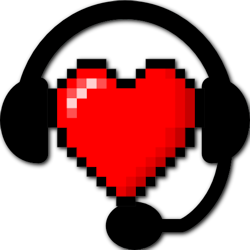 Community content is available under
CC-BY-SA
unless otherwise noted.