Featured article
Soul Blazer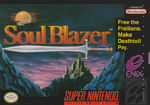 Soul Blazer (JPJapanese: ソウルブレイダ

Romaji: Sōru Bureidā

Fan Translation: Soul Blader) is an action RPG released on the SNES in 1992 for Japan and North America and in 1994 for Europe. It was developed by Quintet and published by Enix. In this game the Master's servant, controlled by the player, travel through monster infested dungeons to save the captured souls of the world's inhabitants.
Previously featured: Super Mario World • Henry Fleming • Fae
Archive • Nominations
Blog Posts
Turn's out that Mario is not a human and is an alien species called homo nintendonius. That's probably why Mario has such a big nose and can live three times and turn big when he eats a mushroom.




The Super Mushroom in almost all Super Mario games is …

Read more >

If a genie appeared and offered you just one wish...

Would you wish for more info about the Wiki?

I know I would!




"Wah hah hah hah...

"I will grant your wish, puny human!

"Abracadabra, alakazam!"




Oh my!

It looks like my wish was just granted!

Let me presen…

Read more >

Find a Nintendo 3DS, Wii U or Nintendo Switch and then select Nintendo eShop from the HOME Menu. (That may be the shortest blog post I've ever written!)

Ta-ra for now!

SpencerLent

Read more >
This day in history
Quotes
"Mm... My research isn't complete yet, but there's no mistaking the power the Sacred Stones contain. And the Stone of Grado seems especially responsive to my dark magic. I suppose it's because it contains both sacred and demonic properties. Regardless, if I can just press my studies a little harder... Well, I think I might be able to use it to heal my father's illness. If that works, there's no telling how many other people I can help as well."
—Lyon from Fire Emblem: The Sacred Stones

---
"The best switch is the one on top of your N64, as you can turn off your silly 3-D adventure and let me get some sleep."
—Cranky Kong in Donkey Kong 64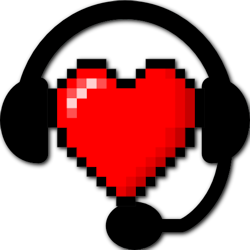 Community content is available under
CC-BY-SA
unless otherwise noted.