Featured article
Duma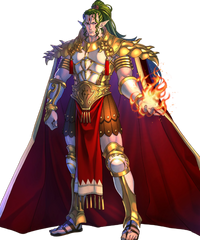 Duma is a Manakete who serves as the final boss and main antagonist of Fire Emblem Gaiden and its remake, Fire Emblem Echoes: Shadows of Valentia. He is considered as the patron deity of Rigel where he is refered to as the War Father. He is the brother of Mila, the one considered as the patron deity of Zofia. Like most older Manaketes/Dragons in the series, he eventually became mad and caused war between Rigel and Zofia. Duma is also a playable character in Fire Emblem Heroes.
Previously featured: Captain Olimar • Kid Icarus • Shulk
Archive • Nominations
Blog Posts
This month's featured article is Duma. I saw the Golden Sun nomination after I changed all the related templates so instead of changing everything a second time, Golden Sun will be the featured article of September. Don't forget to to suggest A class…

Read more >
---
This day in history
August 12th
1988: Famicom Wars is released in Japan for the Famicom. It is the first game in the Nintendo Wars series.
2008: Madden NFL 09 is released in America for various platforms.
2009: Flipnote Studio is released in America for DSiWare for free. With the application, which was created by Super Mario Galaxy developer Nintendo EAD Tokyo, you can create animated movies using the touch screen and the mic of the Nintendo DSi and share them with the world.
Quotes
"Spearows! Do you know who I am? I'm Ash, from the town of Pallet. I'm destined to be the world's number one Pokémon master! I can't be defeated by the likes of you. I'm going to capture and defeat you all! Do you hear me? ...Pikachu, go inside the Poké Ball--it's the only way! ...COME AND GET ME!!!"
—Ash Ketchum in Pokémon

---
"Please, Mr. Fairy... Rescue poor Tingle from this place and take him to where you and your kind live in splendor!"
—Tingle from The Legend of Zelda: The Wind Waker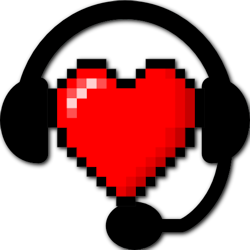 Community content is available under
CC-BY-SA
unless otherwise noted.