Blog Posts
This month's featured article is Idunn. This was chosen by myself as there were no suggestion made. Don't forget to to suggest A class articles on the Nomination page if you want them to be featured for a month.
idunn is the final boss of Fire Emblem:…
Cononon
•
0
I've actually reported two duplicated posts of mine because I'll might expect the moderators to delete them because in my eyes, I won't tolerate duplicated posts of mine. And I find it pretty silly on my part that at first I thought the posts aren't…
---
Quotes
"LARGE-BRAINED KLUTZES! I am not part of your stupid act! I am the ringmaster! The greatest ringmaster of them all at the greatest circus of them all! I am your fearless leader! Your master of pomp and ceremony! I am to be treated with... respect!"
—Morton Koopa Jr. in Super Mario World

---
"Today's game will be refereed by 'honest' Cheatsy Koopa. It's not easy being a referee; sure, Cheatsy might let a lot of penalties go unnoticed, but you have to let them play the game!"
—Morton Koopa Jr. in Super Mario World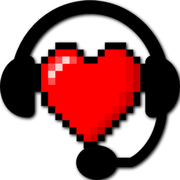 Community content is available under
CC-BY-SA
unless otherwise noted.