Blog Posts
This is my first blog post.
hi i ethan and welcome to my page. i also have a yt channel that u can go sub to called NintendoMasterEthan
The Nintendo Switch Lite turned out to be too small, as it kept getting misplaced or lost in food aisles and other aisles. You would have to mail it back to 14 Orange Street, Redmond WA, 10101, or you would get swatted.
---
This day in history
Quotes
"Ah, the rare flora-dora orchid. And today's the one day a year you bloom for five seconds, when the sun is in exactly... that position. Say cheese! I've only got five seconds. Work with me here. See you next year, my pretty! Hey, how come you're still here? The sun should've shifted. Great jumpin' bananas! The sun's not moving! That can't be good..."
—Cranky Kong from Donkey Kong Country

---
"GYAH HA HA! I'ma remix your face!"
—DJ Octavio in Splatoon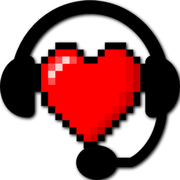 Community content is available under
CC-BY-SA
unless otherwise noted.