Featured article

Vivian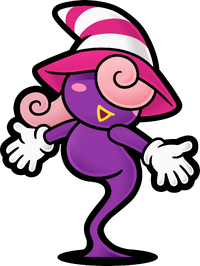 Vivian is a major character from Paper Mario: The Thousand-Year Door for the GameCube. Vivian originally worked as a member of the Shadow Sirens, alongside her sisters, Beldam and Marilyn. Later, Vivian defects from the Shadow Sirens and joins Mario as his fifth party member. She is consistently put down by her oldest sister, Beldam, and has had a poor relationship with both her sisters for quite some time when Mario meets her. Although she suffers from an inferiority complex throughout the events of the game, she learns to respect herself as she travels with Mario.
Previously featured: Idunn • Galacta Knight • History of Nintendo
Archive • Nominations
Blog Posts
This month's featured article is Vivian. This was chosen by myself as there were no suggestion made. Don't forget to to suggest A class articles on the Nomination page if you want them to be featured for a month.
Vivian is the fifth party member in Pa…
I kind of regret doing this because I look dumb for posting it
---
This day in history
Random Character
Andy
Quotes
"We of the Sheikah tribe have long been heralded as a people of great wisdom. Our technology became the key to sealing Ganon away during the Great Calamity, some ten thousand years ago. At one point, our technology was praised as the power of the gods...but eventually the people turned on it. Turned on us. Our creations came to be viewed as a threat to the kingdom. The Sheikah became outcasts, forced into exile. Some, like us, chose to cast off our technological advances and strove to live normal lives. Others fostered a hatred towards the kingdom that shunned them. These sad souls swore their allegiance to Ganon. They now call themselves the Yiga Clan. Their sole mission is to eliminate all who stand against Ganon. Please, dear hero... be careful out there."
—Cado from The Legend of Zelda: Breath of the Wild

---
"I suppose you derserve a reward for setting me free...What shall I do...Shall I make you my meal?! Hahaha, I only jest..."
—Malanya from The Legend of Zelda: Breath of the Wild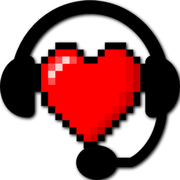 Community content is available under
CC-BY-SA
unless otherwise noted.