Featured article
Duma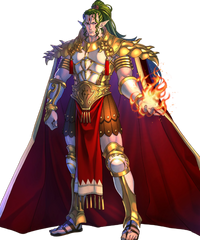 Duma is a Manakete who serves as the final boss and main antagonist of Fire Emblem Gaiden and its remake, Fire Emblem Echoes: Shadows of Valentia. He is considered as the patron deity of Rigel where he is refered to as the War Father. He is the brother of Mila, the one considered as the patron deity of Zofia. Like most older Manaketes/Dragons in the series, he eventually became mad and caused war between Rigel and Zofia. Duma is also a playable character in Fire Emblem Heroes.
Previously featured: Captain Olimar • Kid Icarus • Shulk
Archive • Nominations
Blog Posts
This month's featured article is Duma. I saw the Golden Sun nomination after I changed all the related templates so instead of changing everything a second time, Golden Sun will be the featured article of September. Don't forget to to suggest A class…

Read more >
---
This day in history
August 11th
1997: Tetrisphere is released on the Nintendo 64 in America.
2000: Paper Mario is released on the Nintendo 64 in Japan. The game is considered the spiritual successor to Super Mario RPG: Legend of the Seven Stars on the SNES.
Random Character
Mia
Quotes
"Navi... Navi, where art thou? Come hither.... Oh, Navi the fairy... Listen to my words, the words of the Deku Tree... Dost thou sense it? The climate of evil descending upon this realm... Malevolent forces even now are mustering to attack our land of Hyrule... For so long, the Kokiri Forest, the source of life, has stood as a barrier, deterring outsiders and maintaining the order of the world... But... before this tremendous evil power, even my power is as nothing... It seems the time has come for the boy without a fairy to begin his journey... The youth whose destiny it is to lead Hyrule to the path of justice and truth... Navi...go now! Find our young friend and guide him to me... I do not have much time left. Fly, Navi, fly! The fate of the forest, nay, the world, depends upon thee!"
—Great Deku Tree in The Legend of Zelda: Ocarina of Time

---
"Ah, worthless Koopa junk!"
—Mario in The Super Mario Bros. Super Show!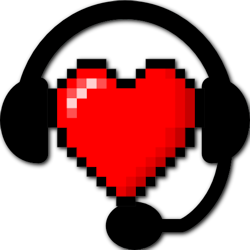 Community content is available under
CC-BY-SA
unless otherwise noted.