Featured article
Captain Olimar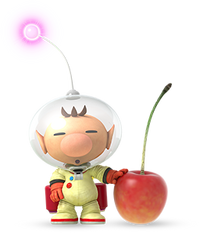 Captain Olimar is a tiny humanoid alien from the planet Hocotate who stars in the Pikmin series. He was originally created by Shigeru Miyamoto for Pikmin. Olimar had his first adventure in Pikmin during which he crashes on an unexplored planet named PNF-404. He soon diqcover that the planet's atmosphere is toxic to him and most of its biosphere is hostile towards him. He estimate that he has 30 days to repair his ship before his space suit can no longer protect him. With the help of the native Pikmin, he manages to save himself and return to the planet later during Pikmin 2 and Pikmin 3 with a working ship and the goal to gather its treasures to save his company from Bankruptcy.
Olimar has also made several appearances outside of his mainline games. Notably in the spinoff, Hey! Pikmin but also in a series of short movies based on Pikmin. Olimar is also a mainstay of the Super Smash Bros. series since Super Smash Bros. Brawl.
Previously featured: Kid Icarus • Shulk • Isabelle
Archive • Nominations
Blog Posts
Since no nomination was made this month, I decided to have the original Captain Olimar as this month's featured article. If you want to suggest an A class article on the Nomination page, there is a good chance that it will be selected as next month's…

Read more >

We own Pokemon Sword, we have beaten the game. We bought the expansion pass in January. Got the code for the outfit. We were charged for it. (Someone has our money.) Cannot get to the expansion area. Followed all the rules from the website to downlo…

Read more >

So I created an article for Pokémon Unite, which can be found here. But for some reason, it is not appearing in the search bar, and it seems to not appear in my edit history, or the wiki activity section. In addition, I can't add any extra categorie…

Read more >
---
This day in history
Quotes
"You have at last mastered all of the hidden skills. Although I accepted life as the hero, I could not convey the lessons of that life to those who came after. At last, I have eased those regrets. You who have marched through countless foes, each mightier then the last... You who now gaze to the future with vision unclouded... Surely you can restore Hyrule to its stature of yore as the chosen land of the gods. ...Farewell!"
—Hero's Shade in The Legend of Zelda: Twilight Princess

---
"Sometimes I look at that Psyduck's face and I get a headache."
—Misty in Pokémon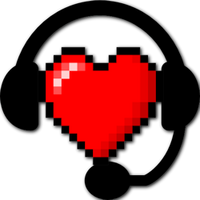 Community content is available under
CC-BY-SA
unless otherwise noted.