Blog Posts
AlicePia
•
Ghirahim le fabuleux forgot to do it again,so i'll do this time.
This month's featured article is Lucas,the main protagonist from Mother 3.
Lucas (JP) is the main protagonist of the Game Boy Advance video game, Mother 3, the third game in the EarthBound s…
This month's featured article is Vivian. This was chosen by myself as there were no suggestion made. Don't forget to to suggest A class articles on the Nomination page if you want them to be featured for a month.
Vivian is the fifth party member in Pa…
I kind of regret doing this because I look dumb for posting it
---
This day in history
Quotes
"You really like it? I knew a hottie like you would pick up on how premium this poster is. I got this baby at a totally hi-technical 'Pink Princess' anime event. I was going to get a CD, but I freaked when I saw this super-rare poster! The voice actor for the princess AND the director signed it, as you can see. As I'm quite sure you know, the director changed after season three, so it's rare. Plus, look here! The logo was done in extra-premium gold holographic foil! And the paper, oh man, it's UV resistant! So you never have to worry about fading. I could stick it on some backing board for you. How's that sound?"
—Francis in Super Paper Mario

---
"Tingle, Tingle! Kooloo-Limpah! ...These are the magic words that Tingle created himself. Don't steal them!"
—Tingle from The Legend of Zelda: Majora's Mask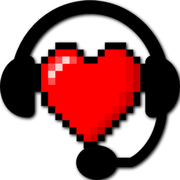 Community content is available under
CC-BY-SA
unless otherwise noted.