Featured Article
Isabelle is a female dog in Animal Crossing, New Leaf for the 3DS. She helps the player with their mayorly duties. She is was announced for Animal Crossing, New Horizons in late 2019. In 2019, Isabelle was announced for Super Smash Bro, Ultimate at E3 2019.
Blog Posts
Since no nomination was made this month, I decided to have the original Captain Olimar as this month's featured article. If you want to suggest an A class article on the Nomination page, there is a good chance that it will be selected as next month's…

Read more >

We own Pokemon Sword, we have beaten the game. We bought the expansion pass in January. Got the code for the outfit. We were charged for it. (Someone has our money.) Cannot get to the expansion area. Followed all the rules from the website to downlo…

Read more >

So I created an article for Pokémon Unite, which can be found here. But for some reason, it is not appearing in the search bar, and it seems to not appear in my edit history, or the wiki activity section. In addition, I can't add any extra categorie…

Read more >
---
This day in history
Quotes
"Navi... Navi, where art thou? Come hither.... Oh, Navi the fairy... Listen to my words, the words of the Deku Tree... Dost thou sense it? The climate of evil descending upon this realm... Malevolent forces even now are mustering to attack our land of Hyrule... For so long, the Kokiri Forest, the source of life, has stood as a barrier, deterring outsiders and maintaining the order of the world... But... before this tremendous evil power, even my power is as nothing... It seems the time has come for the boy without a fairy to begin his journey... The youth whose destiny it is to lead Hyrule to the path of justice and truth... Navi...go now! Find our young friend and guide him to me... I do not have much time left. Fly, Navi, fly! The fate of the forest, nay, the world, depends upon thee!"
—Great Deku Tree in The Legend of Zelda: Ocarina of Time

---
"I've been selling turnips here on Sunday morns for 'bout 60 years now. Maybe even more!""
-Joan from Animal Crossing: New Leaf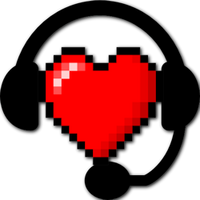 Community content is available under
CC-BY-SA
unless otherwise noted.