Featured article
Mario Kart Wii
Mario Kart Wii (JPJapanese: マリオカート Wii

Romaji: Mario Kāto Wī) is a multiplayer-oriented racing game for the Wii console, developed by Nintendo EAD. It is the sixth main installment in the popular Mario Kart series and the tenth overall. Mario Kart Wii retains the traditional item-based weaponry familiar with the franchise, where players can select a Mario franchise driver and themed vehicles.
Previously featured: Development of the Super Mario Galaxy series • Soul Blazer • Super Mario World
Archive • Nominations
Blog Posts
Super Mario Maker 2's second update was announced today, with many course items added, including The Master Sword from The Legend of Zelda series, which transforms Mario into Link. Link isn't just a cosmetic change, as he has a different move set, a…

Read more >

Since no suggestions have been made on the Nomination page, this month's featured article was choosed by myself. If you want to suggest an A class article on said page, there is a good chance that it will be choosed next month if other users agree w…

Read more >

Hello. I've been trying to add a slide to the slideshow on the front page, but it won't display for some reason. Could somebody add it? I chose the photo shown below and added the caption "Explore Galar in this newest entry in the Pokémon series," b…

Read more >
This day in history
Quotes
"What's the big rush? I'm Booster and this is my famous tower of amusement. Normally I welcome visitors to play with me and my Snifits. However, a girl fell out of the sky and into my lap, recently. Since then, I've been busy keeping her happy and entertained. I no longer have the time to play. So please enjoy yourself... at your own risk, that is!"
—Booster from Super Mario RPG

---
"A handsome guy like me should never be covered in wolf slobber!"
—Issun in Ōkami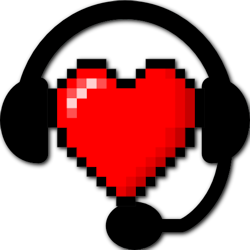 Community content is available under
CC-BY-SA
unless otherwise noted.