Featured article
Mario Kart Wii
Mario Kart Wii (JPJapanese: マリオカート Wii

Romaji: Mario Kāto Wī) is a multiplayer-oriented racing game for the Wii console, developed by Nintendo EAD. It is the sixth main installment in the popular Mario Kart series and the tenth overall. Mario Kart Wii retains the traditional item-based weaponry familiar with the franchise, where players can select a Mario franchise driver and themed vehicles.
Previously featured: Development of the Super Mario Galaxy series • Soul Blazer • Super Mario World
Archive • Nominations
Blog Posts
Super Mario Maker 2's second update was announced today, with many course items added, including The Master Sword from The Legend of Zelda series, which transforms Mario into Link. Link isn't just a cosmetic change, as he has a different move set, a…

Read more >

Since no suggestions have been made on the Nomination page, this month's featured article was choosed by myself. If you want to suggest an A class article on said page, there is a good chance that it will be choosed next month if other users agree w…

Read more >

Hello. I've been trying to add a slide to the slideshow on the front page, but it won't display for some reason. Could somebody add it? I chose the photo shown below and added the caption "Explore Galar in this newest entry in the Pokémon series," b…

Read more >
Quotes
"You really like it? I knew a hottie like you would pick up on how premium this poster is. I got this baby at a totally hi-technical 'Pink Princess' anime event. I was going to get a CD, but I freaked when I saw this super-rare poster! The voice actor for the princess AND the director signed it, as you can see. As I'm quite sure you know, the director changed after season three, so it's rare. Plus, look here! The logo was done in extra-premium gold holographic foil! And the paper, oh man, it's UV resistant! So you never have to worry about fading. I could stick it on some backing board for you. How's that sound?"
—Francis in Super Paper Mario

---
"Well, like they say in Brooklyn, early to bed, early to catch the worm! Or is it the bagel?"
—Luigi in Super Mario World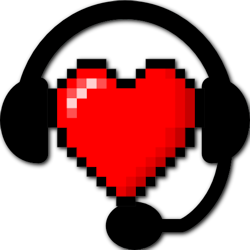 Community content is available under
CC-BY-SA
unless otherwise noted.