| | |
| --- | --- |
| Nintendo Products | Recent Releases |
Featured article
Mario Kart Wii
Mario Kart Wii (JPJapanese: マリオカート Wii

Romaji: Mario Kāto Wī) is a multiplayer-oriented racing game for the Wii console, developed by Nintendo EAD. It is the sixth main installment in the popular Mario Kart series and the tenth overall. Mario Kart Wii retains the traditional item-based weaponry familiar with the franchise, where players can select a Mario franchise driver and themed vehicles.
Previously featured: Development of the Super Mario Galaxy series • Soul Blazer • Super Mario World
Archive • Nominations
Navigation
You may be interested in:
Is a page you're looking for not on the Wiki? You can help by creating it!
This day in history
Quotes
"Noble Haltmann, we adore him
Noble Haltmann, we adore him
Kingly lord of time and space!
Every day we wish him glory,
Every day we wish him glory,
Gazing on his noble face!
Master, crush the competition!
In your presence let us stay!
Yours is every star and planet
Now and ever, night and day!
We implore you, dear Haltmann
We implore you, dear Haltmann
Bless our work and be at ease!
Pay and ergonomic seating,
Pay and ergonomic seating,
Give us favors such as these!
All we wish for you our lord is
That you never lead us wrong!
Rule us all, beloved Haltmann!
That we may all sing our song!"
—Susanna Patrya Haltmann from Kirby: Planet Robobot

---
"I'MA DUBSTOMP YOU INTO OBLIVION!"
—DJ Octavio in Splatoon

Blog Posts
Super Mario Maker 2's second update was announced today, with many course items added, including The Master Sword from The Legend of Zelda series, which transforms Mario into Link. Link isn't just a cosmetic change, as he has a different move set, a…

Read more >

Since no suggestions have been made on the Nomination page, this month's featured article was choosed by myself. If you want to suggest an A class article on said page, there is a good chance that it will be choosed next month if other users agree w…

Read more >

Hello. I've been trying to add a slide to the slideshow on the front page, but it won't display for some reason. Could somebody add it? I chose the photo shown below and added the caption "Explore Galar in this newest entry in the Pokémon series," b…

Read more >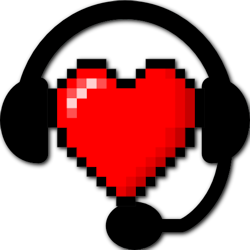 Community content is available under
CC-BY-SA
unless otherwise noted.