| | |
| --- | --- |
| Nintendo Products | Recent Releases |
Featured article
Duma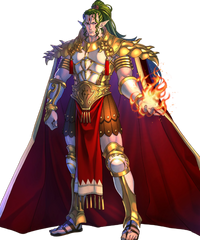 Duma is a Manakete who serves as the final boss and main antagonist of Fire Emblem Gaiden and its remake, Fire Emblem Echoes: Shadows of Valentia. He is considered as the patron deity of Rigel where he is refered to as the War Father. He is the brother of Mila, the one considered as the patron deity of Zofia. Like most older Manaketes/Dragons in the series, he eventually became mad and caused war between Rigel and Zofia. Duma is also a playable character in Fire Emblem Heroes.
Previously featured: Captain Olimar • Kid Icarus • Shulk
Archive • Nominations
Navigation
You may be interested in:
Is a page you're looking for not on the Wiki? You can help by creating it!
This day in history
August 5th
1981: Popeye, a Wide Screen Game & Watch game, is released.
1995: Super Mario World 2: Yoshi's Island is released on the Super Famicom in Japan. The game is often considered one of the last great gems on the system and certainly one of the best platformers of all time.
2004: Densetsu no Starfy 3 is released in Japan for the Game Boy Advance.
Quotes
"What's the big rush? I'm Booster and this is my famous tower of amusement. Normally I welcome visitors to play with me and my Snifits. However, a girl fell out of the sky and into my lap, recently. Since then, I've been busy keeping her happy and entertained. I no longer have the time to play. So please enjoy yourself... at your own risk, that is!"
—Booster from Super Mario RPG

---
"Thank you Mario. But our princess is in another castle!"
—Toad in Super Mario Bros.

Blog Posts
This month's featured article is Duma. I saw the Golden Sun nomination after I changed all the related templates so instead of changing everything a second time, Golden Sun will be the featured article of September. Don't forget to to suggest A class…

Read more >
---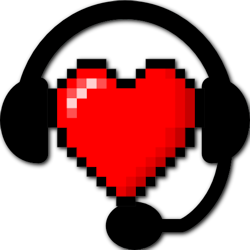 Community content is available under
CC-BY-SA
unless otherwise noted.