Nintendo Wiki is the gateway to information on everything Nintendo - from the NES and the original Game Boy to the Wii U and the Nintendo 3DS. A hub for all games and things Nintendo, Nintendo Wiki has portals to Mario, Pokemon, Legend of Zelda, and more with extensive gameplay information. If you need to find anything Nintendo then the Nintendo Wiki is for you!
Trending articles
Popular categories
View full main page
Category:Formats
00:19, 20 May 2022
Nintendo Wiki
12:10, 18 May 2022
Category:Fonts
03:25, 30 March 2021
Category:Portals
07:31, 27 January 2021
Category:Videos
07:30, 27 January 2021
Category:Images
07:06, 27 January 2021
Nintendo Wiki:Links
02:00, 3 January 2020
Nintendo Wiki:Highlight.css
15:21, 5 September 2019
Category:Blog posts
23:51, 12 August 2019
Category:Articles by type
22:32, 9 March 2014
Category:Content
19:07, 14 June 2012
Category:Nintendo Wiki
13:10, 14 June 2012
Category:Organization
01:28, 12 June 2011
Nintendo is a widely-known video game company that brings joy and entertainment to families, gamers, fans, and, well... anyone across the globe!
We are a growing Fandom community where we contribute to Wiki-based content on Nintendo, one of the most-successful and largest video game companies in the world. Every day, we are editing, creating, and adding to articles on our favorite franchises, including Mario, The Legend of Zelda, Kirby, Metroid, Fire Emblem, Super Smash Bros. and so much more. Not only that - this Fandom also covers information about Nintendo's systems, companies and affiliates, third-party franchises, etc.
Register a Fandom account today, and you can start contributing, too! Created by fans, for fans!
Visit our community portal and learn more about the Nintendo Wiki.
17: Tri Force Heroes.
16: Four Swords Adventures.
15: Zelda 2: The Adventure of Link.
14: Skyward Sword.
13: Phantom Hourglass.
12: Twilight Princess.
11: Sprit Tracks.
10: The Legend of Zelda.
9: Oracle of Ages/Seasons.
8: Majorcia's Mask.
7: Link's Awakeni…
So, I've noticed that their's been trouble with nobody suggesting good featured articles. Either their is no suggestion made, or the suggestion's that are made are not good enough. However, I've came up with an idea that might help that problem. I t…
This month's featured article is The Legend of Zelda: Majora's Mask. This was chosen by myself as there were no new suggestion made. Don't forget to suggest A class articles on the Nomination page if you want them to be featured for a month.
I didn't …
---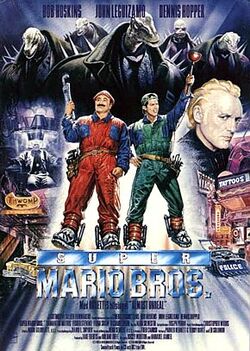 The reason for the lack of films based on Nintendo franchises (not including
Pokémon
) is due to the financial failure of the
1993 live-action Super Mario Bros. film
.
Tomodachi Collection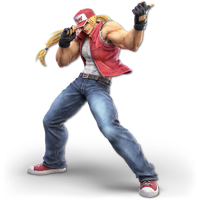 Terry Bogard
"Do you sleep still? Wait! Do not be so hasty, boy... I can see this girl's dreams... Oceans... Oceans. Oceans... Oceans... Oceans as far as the eye can see. They are vast seas... None can swim across them... They yield no fish to catch... What did the King of Hyrule say?... That the gods sealed Hyrule away? And they left behind people who would one day awaken Hyrule? How ridiculous... So many pathetic creatures, scattered across a handful of islands, drifting on this sea like fallen leaves on a forgotten pool... What they can possibly hope to achieve? Don't you see? All of you... Your gods destroyed you!"
—Ganondorf in The Legend of Zelda: The Wind Waker

---
"We CAN change the future!"
—Shulk in Xenoblade Chronicles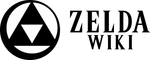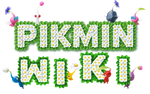 This is a fan community contributed by fans, for fans. The Nintendo Wiki is in no way affiliated with Nintendo, its subsidiaries, and/or its partners.