m

(259 intermediate revisions by one other user not shown)
Line 4:
Line 4:
 

cache=false

 

cache=false

 

</forum></div><mainpage-leftcolumn-start />

 

</forum></div><mainpage-leftcolumn-start />

−

{| cellpadding="0" cellspacing="5" align="center" style="width:100%; background-color:#F9F9F9; padding-top:0px; margin-bottom:5px; border:1px solid #DDD;"

+

{| ="" cellspacing="5" align="center" style="width:100%; padding-top:0px; margin-bottom:5px; border:1px solid #DDD;"

 

|

 

|

−

<span style="font-size:162%;">[[Project:Community Portal|Welcome]] to the [[project:About|Nintendo Wiki]],</span><br/>

+

<span style="font-size:162%;">[[Project:Community Portal|Welcome]] to [[project:About|Nintendo Wiki]],</span><br/>

−

your gateway to information on everything [[Nintendo]] - from the [[Nintendo Entertainment System|NES]] and the original [[Game Boy]] to the [[Wii U]] and the [[Nintendo 3DS]]. This Wiki-based system is free and open to the public - you can contribute to the Nintendo Wiki!

+

gateway to information on everything [[Nintendo]] - from the [[Nintendo Entertainment System|NES]] to the [[ ]] and the [[Nintendo ]]. This Wiki-based system is free and open to the public - you can contribute to the Nintendo Wiki!

 

----

 

----

 

<span style="font-size:85%;">

 

<span style="font-size:85%;">

−

[[Special:Statistics|{{NUMBEROFARTICLES}}]] [[Special:Allpages|articles]] and growing!</span> • [[project:About|Overview]]''' • '''[[Wikia:Help:Tutorial|Wiki tutorial]]''' • '''[[:Category:Help|Help pages]]''' • '''[[Nintendo:Portal|Portals]]''' • '''[[Blog:News|News]]'''

+

[[Special:Statistics|{{NUMBEROFARTICLES}}]] [[Special:Allpages|articles]] and growing!</span> • [[project:About|Overview]]''' • '''[[Wikia:Help:Tutorial|Wiki tutorial]]''' • '''[[:Category:Help|Help pages]]''' • '''[[Nintendo:Portal|Portals]]''' • '''[[Blog:News|News]]'''

 

|}

 

|}

 
+
 

<gallery type="slider" orientation="bottom">

 

<gallery type="slider" orientation="bottom">

−

Shin Megami Tensei X Fire Emblem (Slider).png|The New Crossover|link=Thread:65396|linktext=What do you want in the new crossover?

+

.png| |link=|linktext= in the

 
+
−

Slider-EndOfNintendoPower.png|The End of an Era|link=Nintendo Power|linktext=Nintendo Power ceases publication

 
 
+

Slider - Luigi Mansion 3.jpg|Luigi's Mansion 3|link=Luigi's Mansion 3|linktext=Conquer your fears...as Luigi sucks up ghosts on this spine-chilling paranormal adventure.

−

Wii_U_slider_Update.jpg|Wii U|link=Portal: Wii U|linktext=Launch details revealed!

 
 
+
−

Kirby_slider.png|Kirby's Dream Collection|link=Kirby's Dream Collection|linktext=The pink puff-ball turns 20 years old!

 
 
+

Slider - Ring Fit.jpg|Ring Fit Adventure|link=Ring Fit Adventure|linktext=Keep in shape with this new fitness RPG from Nintendo.

 
+
 
+

Slider - Nintendo Switch Lite.jpg|Nintendo Switch Lite|link=Nintendo Switch Lite|linktext=Can't afford the Switch? No worries - a new, lighter version has just arrived.

 
+
 
+

Slider - Mario Kart Tour.jpg|Mario Kart Tour|link=Mario Kart Tour|linktext=With Mario Kart now available from your fingertips, put the pedal to the metal!

 
+
 
+

Slider - Clubhouse Games 51.jpeg|Clubhouse Games: 51 Worldwide Classics|link=Clubhouse Games: 51 Worldwide Classics|linktext=Wanna play a game with your family for the Nintendo Switch? Don't worry because Nintendo's got this game!

 
+
 

</gallery>

 

</gallery>

 
+
−

<table id="oasis-characters" class="oasis-characters" style="width:100%; text-align:center; margin-top:5px; background-color:#fcfcfc; border:1px solid #ccc;"><tr>

+

<table ="oasis-characters" ="oasis-characters" style="width:100%; text-align:center; margin-top:5px; background-color:#fcfcfc; border:1px solid #ccc;"><tr>

 

<td align="center" style="font-size:95%;">

 

<td align="center" style="font-size:95%;">

−

<center>'''Nintendo Products'''</center>

+

<center>'''Nintendo Products'''</center>

−

{{Portal

+

{{Portal

 
⚫
⚫
 
 
⚫
⚫
 
−

|Box1 = '''[[List of Nintendo games|Video games]]'''; Nintendo_video_game.png

+

| = '''[[List of Nintendo |]]'''; .

−

|Box2 = '''[[List of Nintendo systems|Systems]]'''; Nintendo_system.png

+

| = '''[[List of Nintendo |]]'''; .

−

|Box3 = '''[[List of Nintendo accessories|Accessories]]'''; Nintendo_accessory.png

+

| = '''[[List of Nintendo |]]'''; .

⚫
 
 
 
−

|Box5 = '''[[Nintendo playing cards|Playing cards]]'''; Nintendo_cards.png

+

|Box5 = '''[[Nintendo playing cards|Playing cards]]'''; .

−

|Box6 = '''[[List of Nintendo toys|Toys]]'''; Nintendo_toy.png

+

|Box6 = '''[[List of Nintendo toys|Toys]]'''; .

−

|Box7 = '''[[List of Nintendo board games|Board games]]'''; Nintendo_board_game.png

+

|Box7 = '''[[List of Nintendo board games|Board games]]'''; .

−

|Box8 = '''[[List of other Nintendo products|Other]]'''; Nintendo_other.png

+

|Box8 = '''[[List of other Nintendo products|Other]]'''; .

 
+

}}</center>

⚫
 
 
⚫
⚫
 
 
+
⚫
 
 
⚫
⚫
 
 
⚫
⚫
 
⚫
 
 

<tr><td align="left" style="font-size:95%;">

 

<tr><td align="left" style="font-size:95%;">

−

{{Portal

+

{{Portal

−

|Image Size = 90px

+

|Image Size =

−

|Box1 = '''[[Portal: Mario|Mario]]'''; MarioSymbol.png

+

|Box1 = '''[[Portal:Mario|Mario]]'''; MarioSymbol.png

−

|Box2 = '''[[Portal: Pokémon|Pokémon]]'''; PokemonSymbol.png

+

|Box2 = '''[[Portal:Pokémon|Pokémon]]'''; PokemonSymbol.png

−

|Box3 = '''[[Portal: The Legend of Zelda|Legend of Zelda]]'''; ZeldaSymbol.png

+

|Box3 = '''[[Portal:The Legend of Zelda|Zelda]]'''; ZeldaSymbol.png

⚫
 
 
 
−

|Box5 = '''[[Portal: Star Fox|Star Fox]]'''; StarFoxSymbol.png

+

|Box5 = '''[[Portal:Star Fox|Star Fox]]'''; StarFoxSymbol.png

−

|Box6 = '''[[Portal: Animal Crossing|A. Crossing]]'''; AnimalCrossingSymbol.png

+

|Box6 = '''[[Portal:Animal Crossing|A. Crossing]]'''; AnimalCrossingSymbol.png

−

|Box7 = '''[[Portal: Fire Emblem|Fire Emblem]]'''; FireEmblemSymbol.png

+

|Box7 = '''[[Portal:Fire Emblem|Fire Emblem]]'''; FireEmblemSymbol.png

 
+

}}</center>

⚫
 
 
+

<center>{{Portal

⚫
 
 
⚫
−

<td align="center" style="font-size:95%;">{{Portal

 
 
⚫
⚫
 
−

|Box1 = '''[[Portal: Kirby|Kirby]]'''; KirbySymbol.png

+

| = '''[[Portal:|]]'''; .

−

|Box2 = '''[[Portal: Super Smash Bros.|Smash Bros.]]'''; SmashBrosSymbol.png

+

| = '''[[Portal:|]]'''; .

 
+

}}</center>

⚫
 
 
⚫
 
+

|Image Size = 110px

 
+

|Box1 = '''[[Portal:Kirby|Kirby]]'''; KirbySymbol.png

 
+

|Box2 = '''[[Portal:Super Smash Bros.|Smash Bros.]]'''; SmashBrosSymbol.png

 
+

|Box3 = '''[[Portal:Metroid|Metroid]]'''; MetroidSymbol.png

 
 
−

|Box5 = '''[[Portal: F-Zero|F-Zero]]'''; FZeroSymbol.png

+

|Box5 = '''[[Portal: |]]'''; .png

−

|Box6 = '''[[Portal: Dragon Quest|Dragon Quest]]'''; DragonQuestSymbol.png

+

|Box6 = '''[[Portal:Dragon Quest|Dragon Quest]]'''; DragonQuestSymbol.png

−

|Box7 = '''[[Portal: Final Fantasy|Final Fantasy]]'''; FinalFantasySymbol.png

+

|Box7 = '''[[Portal:Final Fantasy|Final Fantasy]]'''; FinalFantasySymbol.

 
+

}}</center>

⚫
 
 
+
 
+

<center>{{Portal

 
+

|Image Size = 110px

 
⚫
 
+

|Box2 = '''[[Portal:F-Zero|F-Zero]]'''; F-Zero Symbol.png

 
⚫
 
+

}}</center>

 

</td></tr></table>

 

</td></tr></table>

⚫
 
 

{|

 

{|

−

| valign=top width=100% |

+

| valign=top width=100% |

 

{{Homepage/featured article}}

 

{{Homepage/featured article}}

 

|}

 

|}

 
+
−

{|

 
 
⚫
−

| valign=top width=100% |

 
 
+
−

{{Homepage/notable article of the temporal unit}}

 
 
⚫
 
+
 
⚫
 
+
 
+

{| class="wikitable" align="center" style="width:288px; margin-bottom:5px;"

 
+

!<big>Recent Releases</big>

 

|}

 

|}

 
+

<div style="margin-bottom:5px;">

−

{|

 
 
+

<center>

−

| valign=top width=100% |

 
 
⚫
 
+

</center>

 
+

</div>

 
⚫
 
⚫
 
⚫
 
⚫
 

{{Homepage/Poll}}

 

{{Homepage/Poll}}

 
+
 
⚫
 
+

<br clear="all" />

 
+
 
+

{| width="" |}

 

|}

 

|}

 

{| width="100%" style="border:1px darkgrey solid; background-color:lightgrey; {{roundy|10px}}; text-align:center;"

 

{| width="100%" style="border:1px darkgrey solid; background-color:lightgrey; {{roundy|10px}}; text-align:center;"

 

|-

 

|-

 

| colspan="3" |

 

| colspan="3" |

 
+
−

{| width="100%" align="center" style="border:0px; background-color:darkgrey; {{roundy|10px}};"

+

{| width="100%" style="border:0px; background-color:darkgrey; {{roundy|10px}};"

 

|<span style="font-size: 130%;">'''Affiliates'''</span>

 

|<span style="font-size: 130%;">'''Affiliates'''</span>

 

|}

 

|}

 

|-

 

|-

 

|

 

|

−

{| width="1px"

+

{| =""

 

|{{Portal

 

|{{Portal

 

|Color = #A7A7A8

 

|Color = #A7A7A8

−

|Image Size = 120px

+

|Image Size =

 

|Box1 = '''[[w:c:Nintendo3DS|Nintendo 3DS Wiki]]'''; Nintendo 3DS_Wiki.png

 

|Box1 = '''[[w:c:Nintendo3DS|Nintendo 3DS Wiki]]'''; Nintendo 3DS_Wiki.png

 

}}

 

}}

 

|{{Portal

 

|{{Portal

 

|Color = #A7A7A8

 

|Color = #A7A7A8

−

|Image Size = 120px

+

|Image Size =

 
+

|Box1 = '''[[w:c:Fantendo|Fantendo]]'''; Fantendo.png

 
⚫
 
+

|{{Portal

 
⚫
 
+

|Image Size = 150px

 
+

|Box1 = '''[[w:c:Pokemon|Pokémon Wiki]]'''; Pokemon Wiki.png

 
⚫
 
+

|{{Portal

 
+

|Color = #A7A7A8

 
+

|Image Size = 150px

 

|Box1 = '''[[w:c:GoldenSun|Golden Sun Wiki]]'''; Golden Sun Wiki.png

 

|Box1 = '''[[w:c:GoldenSun|Golden Sun Wiki]]'''; Golden Sun Wiki.png

 

}}

 

}}

 

|{{Portal

 

|{{Portal

 

|Color = #A7A7A8

 

|Color = #A7A7A8

−

|Image Size = 120px

+

|Image Size =

−

|Box1 = '''[[w:c:Fantendo|Fantendo]]'''; Fantendo.png

+

|Box1 = '''[[w:c:|]]''';.png

 

}}

 

}}

 

|{{Portal

 

|{{Portal

 

|Color = #A7A7A8

 

|Color = #A7A7A8

−

|Image Size = 120px

+

|Image Size =

−

|Box1 = '''[[w:c:Pokemon|Pokémon Wiki]]'''; Pokemon Wiki.png

+

|Box1 = '''[[w:c:| Wiki]]'''; .

 

}}

 

}}

 
⚫
 

|{{Portal

 

|{{Portal

 

|Color = #A7A7A8

 

|Color = #A7A7A8

−

|Image Size = 120px

+

|Image Size =

−

|Box1 = '''[[w:c:newleaf|AC: New Leaf Wiki]]''';Animal_Crossing_Jump_Out_(JP).jpg

+

|Box1 = '''[[w:c:| Wiki]]''';.

 
⚫
 
+

|{{Portal

 
+

|Color = #A7A7A8

 
+

|Image Size = 150px

 
+

|Box1 = '''[[w:c:diceblock|Mario Party Wiki]]'''; Mario Party Wiki.png

 
⚫
 
+

|{{Portal

 
+

|Color = #A7A7A8

 
+

|Image Size = 150px

 
+

|Box1 = '''[[w:c:balloon-fight|Balloon Fight Wiki]]'''; BFWIcon.png

 
+

}}

 
+

|{{Portal

 
+

|Color = #A7A7A8

 
+

|Image Size = 150px

 
+

|Box1 = '''[[w:c:square|Square Wiki]]'''; Squarewiki logo.JPG

 
+

}}

 
+

|{{Portal

 
+

|Color = #A7A7A8

 
+

|Image Size = 150px

 
+

|Box1 = '''[[w:c:microsoft|Microsoft Wiki]]''';Microsoft.gif

 
+

}}

 
+

|{{Portal

 
+

|Color = #A7A7A8

 
+

|Image Size = 150px

 
+

|Box1 = '''[[w:c:quintet|Quintet Wiki]]''';Quintet-Wiki wordmark-square.png

 

}}

 

}}

 

|}

 

|}

⚫
 
⚫
 
−

{| width="100%" cellpadding="2" cellspacing="5" align="center" style="margin-bottom:5px; border:1px solid #DDD; {{Roundy|10px}}; text-align:center; font-size:20px; {{Gradient|#F0F0F0|#CCCCCC}};"

 
−

|<br>[[Nintendo Wiki:Information Gateway|Information Gateway]]<br><br>

 
⚫
 
⚫
 
⚫
 
−

{{Homepage/navigation}}

 
⚫
 
⚫
 
⚫
 
⚫
 
⚫
 
 
 
 
⚫
−
 
−

{{w:Wikia Gaming Footer}}

+

{{w:}}

 

__NOTOC__ <!--This removes the Table of Contents-->

 

__NOTOC__ <!--This removes the Table of Contents-->

 

__NOEDITSECTION__ <!--This removes the edit section links-->

 

__NOEDITSECTION__ <!--This removes the edit section links-->

 
+
 

[[ja:任天堂 Wiki]]

 

[[ja:任天堂 Wiki]]

 

[[es:Nintendo Wiki]]

 

[[es:Nintendo Wiki]]

 

[[fr:Accueil]]

 

[[fr:Accueil]]

 

[[de:Nintendo Wiki]]

 

[[de:Nintendo Wiki]]

 
+

[[pt-br:Wiki Nintendo]]

 
+

[[pl:Strona główna]]

 
+

[[ru:Заглавная страница]]

 
+

[[sv:Huvudsida]]

 
+

|}

 
+

{{w:General Gaming}}

 

[[Category:Content]]

 

[[Category:Content]]

 

[[Category:Browse]]

 

[[Category:Browse]]
---
Revision as of 21:10, 27 May 2020
Blog Posts
So the Random Game template on the homepage seems to be broken. Even though the
This month's featured article is Pokémon Red and Blue as suggested by Tgr6234. Don't forget to to suggest A class articles on the Nomination page if you want them to be featured for a month.
What is to say about Pokémon Red and Blue. It is the first v…
wel I'm get switch fixed time to play anch now to share acnh update idea: Brewster, more farming, better terraforming and bug/fish shop.
---
Quotes
"Navi... Navi, where art thou? Come hither.... Oh, Navi the fairy... Listen to my words, the words of the Deku Tree... Dost thou sense it? The climate of evil descending upon this realm... Malevolent forces even now are mustering to attack our land of Hyrule... For so long, the Kokiri Forest, the source of life, has stood as a barrier, deterring outsiders and maintaining the order of the world... But... before this tremendous evil power, even my power is as nothing... It seems the time has come for the boy without a fairy to begin his journey... The youth whose destiny it is to lead Hyrule to the path of justice and truth... Navi...go now! Find our young friend and guide him to me... I do not have much time left. Fly, Navi, fly! The fate of the forest, nay, the world, depends upon thee!"
—Great Deku Tree in The Legend of Zelda: Ocarina of Time

---
"Have you heard the legend of the "Shadow Folk"? They are the Sheikah...the shadows of the Hylians. They say they swore allegiance to the King of Hyrule and guarded the Royal Family..."
—Shikashi from The Legend of Zelda: Ocarina of Time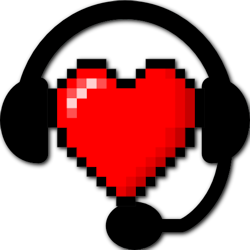 Community content is available under
CC-BY-SA
unless otherwise noted.