m

(269 intermediate revisions by one other user not shown)
Line 4:
Line 4:
 

cache=false

 

cache=false

 

</forum></div><mainpage-leftcolumn-start />

 

</forum></div><mainpage-leftcolumn-start />

−

{| cellpadding="2" cellspacing="2" width="100%" style="background: #f9f9f9; border: 1px solid #aaa; {{roundy|10px}}; margin:1px; text-align:center;"

+

{| ="" cellspacing="" ="" style=": ; border:1px solid #;"

⚫
 
⚫
 
−

{| cellpadding="2" cellspacing="2" align="center" width="50px" style="background: #f9f9f9; border: 1px solid #aaa; {{roundy|10px}}; margin:5px; text-align:center;"

 
⚫
 
−

| [[Special:Forum|Forum]]

 
⚫
 
⚫
 
−

{| cellpadding="2" cellspacing="2" align="center" width="50px" style="background: #f9f9f9; border: 1px solid #aaa; {{roundy|10px}}; margin:5px; text-align:center;"

 
−

|-

 
−

| [[Blog:Recent posts|Blogs]]

 
⚫
 
⚫
 
−

{| cellpadding="2" cellspacing="2" align="center" width="50px" style="background: #f9f9f9; border: 1px solid #aaa; {{roundy|10px}}; margin:5px; text-align:center;"

 
−

|-

 
−

| [[Help:Contents|Help]]

 
⚫
 
⚫
 
−

{| cellpadding="2" cellspacing="2" align="center" width="50px" style="background: #f9f9f9; border: 1px solid #aaa; {{roundy|10px}}; margin:5px; text-align:center;"

 
−

|-

 
−

| [[Nintendo:Administrators#Current list of active administrators|Staff]]

 
⚫
 
⚫
 
−

{| cellpadding="0" cellspacing="5" align="center" style="width:100%; background-color:#F9F9F9; padding-top:0px; margin-bottom:5px; border:1px solid #DDD;"

 
 

|

 

|

−

<span style="font-size:162%;">[[Project:Community Portal|Welcome]] to the [[project:About|Nintendo Wiki]],</span><br/>

+

<span style="font-size:162%;">[[Project:Community Portal|Welcome]] to [[project:About|Nintendo Wiki]],</span><br/>

−

your gateway to information on everything [[Nintendo]] - from the [[Nintendo Entertainment System|NES]] and the original [[Game Boy]] to the [[Wii U]] and the [[Nintendo 3DS]]. This Wiki-based system is free and open to the public - you can contribute to the Nintendo Wiki!

+

gateway to information on everything [[Nintendo]] - from the [[Nintendo Entertainment System|NES]] to the [[ ]] and the [[Nintendo ]]. This Wiki-based system is free and open to the public - you can contribute to the Nintendo Wiki!

 

----

 

----

 

<span style="font-size:85%;">

 

<span style="font-size:85%;">

−

[[Special:Statistics|{{NUMBEROFARTICLES}}]] [[Special:Allpages|articles]] and growing!</span> • [[project:About|Overview]]''' • '''[[Wikia:Help:Tutorial|Wiki tutorial]]''' • '''[[:Category:Help|Help pages]]''' • '''[[Nintendo:Portal|Portals]]''' • '''[[Blog:News|News]]'''

+

[[Special:Statistics|{{NUMBEROFARTICLES}}]] [[Special:Allpages|articles]] and growing!</span> • [[project:About|Overview]]''' • '''[[Wikia:Help:Tutorial|Wiki tutorial]]''' • '''[[:Category:Help|Help pages]]''' • '''[[Nintendo:Portal|Portals]]''' • '''[[Blog:News|News]]'''

 

|}

 

|}

 
+
 

<gallery type="slider" orientation="bottom">

 

<gallery type="slider" orientation="bottom">

−

Shin Megami Tensei X Fire Emblem (Slider).png|The New Crossover|link=Thread:65396|linktext=What do you want in the crossover?

+

.png| |link=|linktext= in the

 
+
−

Slider-EndOfNintendoPower.png|The End of an Era|link=Nintendo Power|linktext=Nintendo Power ceases publication

 
 
+

Slider - Luigi Mansion 3.jpg|Luigi's Mansion 3|link=Luigi's Mansion 3|linktext=Conquer your fears...as Luigi sucks up ghosts on this spine-chilling paranormal adventure.

−

Wii_U_slider_Update.jpg|Wii U|link=Portal: Wii U|linktext=Launch details revealed!

 
 
+
−

Kirby_slider.png|Kirby's Dream Collection|link=Kirby's Dream Collection|linktext=The pink puff-ball turns 20 years old!

 
 
+

Slider - Ring Fit.jpg|Ring Fit Adventure|link=Ring Fit Adventure|linktext=Keep in shape with this new fitness RPG from Nintendo.

 
+
 
+

Slider - Nintendo Switch Lite.jpg|Nintendo Switch Lite|link=Nintendo Switch Lite|linktext=Can't afford the Switch? No worries - a new, lighter version has just arrived.

 
+
 
+

Slider - Mario Kart Tour.jpg|Mario Kart Tour|link=Mario Kart Tour|linktext=With Mario Kart now available from your fingertips, put the pedal to the metal!

 
+
 
+

Slider - Clubhouse Games 51.jpeg|Clubhouse Games: 51 Worldwide Classics|link=Clubhouse Games: 51 Worldwide Classics|linktext=Wanna play a game with your family for the Nintendo Switch? Don't worry because Nintendo's got this game!

 
+
 

</gallery>

 

</gallery>

 
+
−

<table id="oasis-characters" class="oasis-characters" style="width:100%; text-align:center; margin-top:5px; background-color:#fcfcfc; border:1px solid #ccc;"><tr>

+

<table ="oasis-characters" ="oasis-characters" style="width:100%; text-align:center; margin-top:5px; background-color:#fcfcfc; border:1px solid #ccc;"><tr>

 

<td align="center" style="font-size:95%;">

 

<td align="center" style="font-size:95%;">

−

<center>'''Nintendo Products'''</center>

+

<center>'''Nintendo Products'''</center>

−

{{Portal

+

{{Portal

 
⚫
⚫
 
 
⚫
⚫
 
−

|Box1 = '''[[List of Nintendo games|Video games]]'''; Nintendo_video_game.png

+

| = '''[[List of Nintendo |]]'''; .

−

|Box2 = '''[[List of Nintendo systems|Systems]]'''; Nintendo_system.png

+

| = '''[[List of Nintendo |]]'''; .

−

|Box3 = '''[[List of Nintendo accessories|Accessories]]'''; Nintendo_accessory.png

+

| = '''[[List of Nintendo |]]'''; .

⚫
 
 
 
−

|Box5 = '''[[Nintendo playing cards|Playing cards]]'''; Nintendo_cards.png

+

|Box5 = '''[[Nintendo playing cards|Playing cards]]'''; .

−

|Box6 = '''[[List of Nintendo toys|Toys]]'''; Nintendo_toy.png

+

|Box6 = '''[[List of Nintendo toys|Toys]]'''; .

−

|Box7 = '''[[List of Nintendo board games|Board games]]'''; Nintendo_board_game.png

+

|Box7 = '''[[List of Nintendo board games|Board games]]'''; .

−

|Box8 = '''[[List of other Nintendo products|Other]]'''; Nintendo_other.png

+

|Box8 = '''[[List of other Nintendo products|Other]]'''; .

 
⚫
⚫
 
 
⚫
⚫
 
⚫
 
⚫
 
⚫
 
⚫
 
−

|Box2 = '''[[Nintendo Land]]'''; Nintendo Land (Release Icon).png

 
⚫
 
 
 
 
⚫
⚫
 
 
⚫
−

|Box6 = '''[[The Last Story]]'''; The_Last_Story_release_icon.jpg

 
−

|Box7 = '''[[Kingdom Hearts 3D: Dream Drop Distance|KH 3D]]'''; Kingdom_Hearts_3D_icon.png

 
⚫
 
⚫
 
⚫
 
⚫
 
 

<tr><td align="left" style="font-size:95%;">

 

<tr><td align="left" style="font-size:95%;">

−

{{Portal

+

{{Portal

−

|Image Size = 90px

+

|Image Size =

−

|Box1 = '''[[Portal: Mario|Mario]]'''; MarioSymbol.png

+

|Box1 = '''[[Portal:Mario|Mario]]'''; MarioSymbol.png

−

|Box2 = '''[[Portal: Pokémon|Pokémon]]'''; PokemonSymbol.png

+

|Box2 = '''[[Portal:Pokémon|Pokémon]]'''; PokemonSymbol.png

−

|Box3 = '''[[Portal: The Legend of Zelda|Legend of Zelda]]'''; ZeldaSymbol.png

+

|Box3 = '''[[Portal:The Legend of Zelda|Zelda]]'''; ZeldaSymbol.png

⚫
 
 
 
−

|Box5 = '''[[Portal: Star Fox|Star Fox]]'''; StarFoxSymbol.png

+

|Box5 = '''[[Portal:Star Fox|Star Fox]]'''; StarFoxSymbol.png

−

|Box6 = '''[[Portal: Animal Crossing|A. Crossing]]'''; AnimalCrossingSymbol.png

+

|Box6 = '''[[Portal:Animal Crossing|A. Crossing]]'''; AnimalCrossingSymbol.png

−

|Box7 = '''[[Portal: Fire Emblem|Fire Emblem]]'''; FireEmblemSymbol.png

+

|Box7 = '''[[Portal:Fire Emblem|Fire Emblem]]'''; FireEmblemSymbol.png

 
⚫
⚫
 
 
⚫
⚫
 
 
⚫
−

<td align="center" style="font-size:95%;">{{Portal

 
 
⚫
⚫
 
−

|Box1 = '''[[Portal: Kirby|Kirby]]'''; KirbySymbol.png

+

| = '''[[Portal:|]]'''; .

−

|Box2 = '''[[Portal: Super Smash Bros.|Smash Bros.]]'''; SmashBrosSymbol.png

+

| = '''[[Portal:|]]'''; .

 
⚫
⚫
 
 
⚫
 
⚫
 
⚫
 
⚫
 
+

|Box3 = '''[[Portal:Metroid|Metroid]]'''; MetroidSymbol.png

 
 
−

|Box5 = '''[[Portal: F-Zero|F-Zero]]'''; FZeroSymbol.png

+

|Box5 = '''[[Portal: |]]'''; .png

−

|Box6 = '''[[Portal: Dragon Quest|Dragon Quest]]'''; DragonQuestSymbol.png

+

|Box6 = '''[[Portal:Dragon Quest|Dragon Quest]]'''; DragonQuestSymbol.png

−

|Box7 = '''[[Portal: Final Fantasy|Final Fantasy]]'''; FinalFantasySymbol.png

+

|Box7 = '''[[Portal:Final Fantasy|Final Fantasy]]'''; FinalFantasySymbol.

 
⚫
⚫
 
 
+
 
+

<center>{{Portal

 
+

|Image Size = 110px

 
⚫
 
+

|Box2 = '''[[Portal:F-Zero|F-Zero]]'''; F-Zero Symbol.png

 
⚫
 
⚫
 

</td></tr></table>

 

</td></tr></table>

⚫
 
 

{|

 

{|

−

| valign=top width=100% |

+

| valign=top width=100% |

 

{{Homepage/featured article}}

 

{{Homepage/featured article}}

 

|}

 

|}

 
+
−

{|

 
 
⚫
−

| valign=top width=100% |

 
 
+
−

{{Homepage/notable article of the temporal unit}}

 
 
⚫
 
+
 
⚫
 
+
 
+

{| class="wikitable" align="center" style="width:288px; margin-bottom:5px;"

 
+

!<big>Recent Releases</big>

 

|}

 

|}

 
+

<div style="margin-bottom:5px;">

−

{|

 
 
⚫
−

| valign=top width=100% |

 
 
+

{{Homepage/Recent Releases}}

 
⚫
 
+

</div>

 
⚫
 
⚫
 
⚫
 
⚫
 

{{Homepage/Poll}}

 

{{Homepage/Poll}}

 
+
 
⚫
 
+

<br clear="all" />

 
+
 
+

{| width="" |}

 

|}

 

|}

 

{| width="100%" style="border:1px darkgrey solid; background-color:lightgrey; {{roundy|10px}}; text-align:center;"

 

{| width="100%" style="border:1px darkgrey solid; background-color:lightgrey; {{roundy|10px}}; text-align:center;"

 

|-

 

|-

 

| colspan="3" |

 

| colspan="3" |

 
+
−

{| width="100%" align="center" style="border:0px; background-color:darkgrey; {{roundy|10px}};"

+

{| width="100%" style="border:0px; background-color:darkgrey; {{roundy|10px}};"

 

|<span style="font-size: 130%;">'''Affiliates'''</span>

 

|<span style="font-size: 130%;">'''Affiliates'''</span>

 

|}

 

|}

 

|-

 

|-

 

|

 

|

−

{| width="1px"

+

{| =""

 

|{{Portal

 

|{{Portal

 

|Color = #A7A7A8

 

|Color = #A7A7A8

−

|Image Size = 120px

+

|Image Size =

 

|Box1 = '''[[w:c:Nintendo3DS|Nintendo 3DS Wiki]]'''; Nintendo 3DS_Wiki.png

 

|Box1 = '''[[w:c:Nintendo3DS|Nintendo 3DS Wiki]]'''; Nintendo 3DS_Wiki.png

 

}}

 

}}

 

|{{Portal

 

|{{Portal

 

|Color = #A7A7A8

 

|Color = #A7A7A8

−

|Image Size = 120px

+

|Image Size =

 
+

|Box1 = '''[[w:c:Fantendo|Fantendo]]'''; Fantendo.png

 
⚫
 
⚫
 
⚫
 
+

|Image Size = 150px

 
+

|Box1 = '''[[w:c:Pokemon|Pokémon Wiki]]'''; Pokemon Wiki.png

 
⚫
 
+

|{{Portal

 
⚫
 
+

|Image Size = 150px

 

|Box1 = '''[[w:c:GoldenSun|Golden Sun Wiki]]'''; Golden Sun Wiki.png

 

|Box1 = '''[[w:c:GoldenSun|Golden Sun Wiki]]'''; Golden Sun Wiki.png

 

}}

 

}}

 

|{{Portal

 

|{{Portal

 

|Color = #A7A7A8

 

|Color = #A7A7A8

−

|Image Size = 120px

+

|Image Size =

−

|Box1 = '''[[w:c:Fantendo|Fantendo]]'''; Fantendo.png

+

|Box1 = '''[[w:c:|]]''';.png

 

}}

 

}}

 

|{{Portal

 

|{{Portal

 

|Color = #A7A7A8

 

|Color = #A7A7A8

−

|Image Size = 120px

+

|Image Size =

−

|Box1 = '''[[w:c:Pokemon|Pokémon Wiki]]'''; Pokemon Wiki.png

+

|Box1 = '''[[w:c:| Wiki]]'''; .

 
⚫
 
⚫
 
+

|{{Portal

 
+

|Color = #A7A7A8

 
+

|Image Size = 150px

 
+

|Box1 = '''[[w:c:MarioKart|Mario Kart Wiki]]'''; Mario Kart Racing Wiki.png

 
⚫
 
+

|{{Portal

 
+

|Color = #A7A7A8

 
+

|Image Size = 150px

 
⚫
 
⚫
 
+

|{{Portal

 
+

|Color = #A7A7A8

 
+

|Image Size = 150px

 
+

|Box1 = '''[[w:c:balloon-fight|Balloon Fight Wiki]]'''; BFWIcon.png

 
⚫
 
+

|{{Portal

 
+

|Color = #A7A7A8

 
+

|Image Size = 150px

 
+

|Box1 = '''[[w:c:square|Square Wiki]]'''; Squarewiki logo.JPG

 
⚫
 
+

|{{Portal

 
+

|Color = #A7A7A8

 
+

|Image Size = 150px

 
+

|Box1 = '''[[w:c:microsoft|Microsoft Wiki]]''';Microsoft.gif

 
+

}}

 
+

|{{Portal

 
+

|Color = #A7A7A8

 
+

|Image Size = 150px

 
+

|Box1 = '''[[w:c:quintet|Quintet Wiki]]''';Quintet-Wiki wordmark-square.png

 

}}

 

}}

 

|}

 

|}

⚫
 
⚫
 
−

{| width="100%" cellpadding="2" cellspacing="5" align="center" style="margin-bottom:5px; border:1px solid #DDD; {{Roundy|10px}}; text-align:center; font-size:20px; {{Gradient|#F0F0F0|#CCCCCC}};"

 
−

|<br>[[Nintendo Wiki:Information Gateway|Information Gateway]]<br><br>

 
⚫
 
⚫
 
⚫
 
−

{{Homepage/navigation}}

 
⚫
 
⚫
 
⚫
 
⚫
 
⚫
 
 
 
 
⚫
−
 
 
+

{{w:NintendoWikisFooter}}

−

{{SSB Footer}}

 
−

{{WGA Footer}}

 
⚫
 
 

__NOTOC__ <!--This removes the Table of Contents-->

 

__NOTOC__ <!--This removes the Table of Contents-->

 

__NOEDITSECTION__ <!--This removes the edit section links-->

 

__NOEDITSECTION__ <!--This removes the edit section links-->

 
+
 

[[ja:任天堂 Wiki]]

 

[[ja:任天堂 Wiki]]

 

[[es:Nintendo Wiki]]

 

[[es:Nintendo Wiki]]

 

[[fr:Accueil]]

 

[[fr:Accueil]]

 

[[de:Nintendo Wiki]]

 

[[de:Nintendo Wiki]]

 
+

[[pt-br:Wiki Nintendo]]

 
+

[[pl:Strona główna]]

 
+

[[ru:Заглавная страница]]

 
+

[[sv:Huvudsida]]

 
⚫
 
⚫
 

[[Category:Content]]

 

[[Category:Content]]

 

[[Category:Browse]]

 

[[Category:Browse]]
---
Revision as of 21:10, 27 May 2020
Blog Posts
So the Random Game template on the homepage seems to be broken. Even though the
This month's featured article is Pokémon Red and Blue as suggested by Tgr6234. Don't forget to to suggest A class articles on the Nomination page if you want them to be featured for a month.
What is to say about Pokémon Red and Blue. It is the first v…
wel I'm get switch fixed time to play anch now to share acnh update idea: Brewster, more farming, better terraforming and bug/fish shop.
---
Quotes
"I first battled the Metroids on planet Zebes. It was there that I foiled the plans of the Space Pirate leader, Mother Brain, to use the creatures to attack galactic civilization... I next fought the Metroids on their homeworld, SR388. I completely eradicated them, except for a larva which, after hatching, followed me like a confused child... I personally delivered it to the galactic research station at Ceres so scientists could study it's energy-producing qualities... The scientists findings were astounding! They discovered that the powers of the Metroid might be harnessed for the good of civilization! Satisfied that all was well, I left the station to seek a new bounty to hunt. But, I had hardly gone beyond the asteroid belt when I picked up a distress signal! Ceres station was under attack!!"
—Samus Aran in Super Metroid

---
"Let's we go, amigo!"
-Tibby from Rhythm Heaven Megamix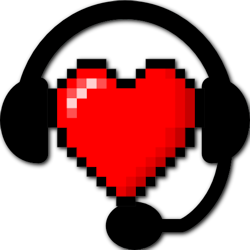 Community content is available under
CC-BY-SA
unless otherwise noted.