m

(303 intermediate revisions by one other user not shown)
Line 4:
Line 4:
 

cache=false

 

cache=false

 

</forum></div><mainpage-leftcolumn-start />

 

</forum></div><mainpage-leftcolumn-start />

−

{| cellpadding="2" cellspacing="2" width="100%" style="background: #f9f9f9; border: 1px solid #aaa; {{roundy|10px}}; margin:1px; text-align:center;"

+

{| ="" cellspacing="" ="" style=": ; border:1px solid #;"

⚫
 
⚫
 
−

{| cellpadding="2" cellspacing="2" align="center" width="50px" style="background: #f9f9f9; border: 1px solid #aaa; {{roundy|10px}}; margin:5px; text-align:center;"

 
⚫
 
−

| [[Forum:Index|Forum]]

 
⚫
 
⚫
 
−

{| cellpadding="2" cellspacing="2" align="center" width="50px" style="background: #f9f9f9; border: 1px solid #aaa; {{roundy|10px}}; margin:5px; text-align:center;"

 
−

|-

 
−

| [[Blog:Recent posts|Blogs]]

 
⚫
 
⚫
 
−

{| cellpadding="2" cellspacing="2" align="center" width="50px" style="background: #f9f9f9; border: 1px solid #aaa; {{roundy|10px}}; margin:5px; text-align:center;"

 
−

|-

 
−

| [[Help:Contents|Help]]

 
⚫
 
⚫
 
−

{| cellpadding="2" cellspacing="2" align="center" width="50px" style="background: #f9f9f9; border: 1px solid #aaa; {{roundy|10px}}; margin:5px; text-align:center;"

 
−

|-

 
−

| [[Nintendo:Administrators#Current list of active administrators|Staff]]

 
⚫
 
⚫
 
−

{| cellpadding="0" cellspacing="5" align="center" style="width:100%; background-color:#F9F9F9; padding-top:0px; margin-bottom:5px; border:1px solid #DDD;"

 
 

|

 

|

−

<span style="font-size:162%;">[[Project:Community Portal|Welcome]] to the [[project:About|Nintendo Wiki]],</span><br/>

+

<span style="font-size:162%;">[[Project:Community Portal|Welcome]] to [[project:About|Nintendo Wiki]],</span><br/>

−

your gateway to information on everything [[Nintendo]] - from the [[Nintendo Entertainment System|NES]] and the original [[Game Boy]] to the [[Wii U]] and the [[Nintendo 3DS]]. This Wiki-based system is free and open to the public - you can contribute to the Nintendo Wiki!

+

gateway to information on everything [[Nintendo]] - from the [[Nintendo Entertainment System|NES]] to the [[ ]] and the [[Nintendo ]]. This Wiki-based system is free and open to the public - you can contribute to the Nintendo Wiki!

 

----

 

----

 

<span style="font-size:85%;">

 

<span style="font-size:85%;">

−

[[Special:Statistics|{{NUMBEROFARTICLES}}]] [[Special:Allpages|articles]] and growing!</span> • [[project:About|Overview]]''' • '''[[Wikia:Help:Tutorial|Wiki tutorial]]''' • '''[[:Category:Help|Help pages]]''' • '''[[Nintendo:Portal|Portals]]''' • '''[[Blog:News|News]]'''

+

[[Special:Statistics|{{NUMBEROFARTICLES}}]] [[Special:Allpages|articles]] and growing!</span> • [[project:About|Overview]]''' • '''[[Wikia:Help:Tutorial|Wiki tutorial]]''' • '''[[:Category:Help|Help pages]]''' • '''[[Nintendo:Portal|Portals]]''' • '''[[Blog:News|News]]'''

 

|}

 

|}

 
+
 

<gallery type="slider" orientation="bottom">

 

<gallery type="slider" orientation="bottom">

 
+

PKMN Sword Shield Slideshow.png|Pokémon Sword and Shield|link=Pokémon Sword and Shield|linktext=Explore Galar in this newest entry in the Pokémon series.

−

Wii_U_slider_Update.jpg|Wii U|link=Portal: Wii U|linktext=Launch details revealed!

 
 
+
−

Kirby_slider.png|Kirby's Dream Collection|link=Kirby's Dream Collection|linktext=The pink puff-ball turns 20 years old!

 
 
+

Slider - Luigi Mansion 3.jpg|Luigi's Mansion 3|link=Luigi's Mansion 3|linktext=Conquer your fears...as Luigi sucks up ghosts on this spine-chilling paranormal adventure.

−

NSMB2_Slider.jpg|New Super Mario Bros. 2|link=New Super Mario Bros. 2|linktext=Now available on Nintendo 3DS!

 
 
+
 
+

Slider - Ring Fit.jpg|Ring Fit Adventure|link=Ring Fit Adventure|linktext=Keep in shape with this new fitness RPG from Nintendo.

 
+
 
+

Slider - Nintendo Switch Lite.jpg|Nintendo Switch Lite|link=Nintendo Switch Lite|linktext=Can't afford the Switch? No worries - a new, lighter version has just arrived.

 
+
 
+

Slider - Mario Kart Tour.jpg|Mario Kart Tour|link=Mario Kart Tour|linktext=With Mario Kart now available from your fingertips, put the pedal to the metal!

 
+
 
+

Slider - Clubhouse Games 51.jpeg|Clubhouse Games: 51 Worldwide Classics|link=Clubhouse Games: 51 Worldwide Classics|linktext=Wanna play a game with your family for the Nintendo Switch? Don't worry because Nintendo's got this game!

 
+
 

</gallery>

 

</gallery>

 
+
−

<table id="oasis-characters" class="oasis-characters" style="width:100%; text-align:center; margin-top:5px; background-color:#fcfcfc; border:1px solid #ccc;"><tr>

+

<table ="oasis-characters" ="oasis-characters" style="width:100%; text-align:center; margin-top:5px; background-color:#fcfcfc; border:1px solid #ccc;"><tr>

 

<td align="center" style="font-size:95%;">

 

<td align="center" style="font-size:95%;">

−

<center>'''Nintendo Products'''</center>

+

<center>'''Nintendo Products'''</center>

−

{{Portal

+

{{Portal

 
⚫
⚫
 
 
⚫
⚫
 
−

|Box1 = '''[[List of Nintendo games|Video games]]'''; Nintendo_video_game.png

+

| = '''[[List of Nintendo |]]'''; .

−

|Box2 = '''[[List of Nintendo systems|Systems]]'''; Nintendo_system.png

+

| = '''[[List of Nintendo |]]'''; .

−

|Box3 = '''[[List of Nintendo accessories|Accessories]]'''; Nintendo_accessory.png

+

| = '''[[List of Nintendo |]]'''; .

⚫
 
 
 
−

|Box5 = '''[[Nintendo playing cards|Playing cards]]'''; Nintendo_cards.png

+

|Box5 = '''[[Nintendo playing cards|Playing cards]]'''; .

−

|Box6 = '''[[List of Nintendo toys|Toys]]'''; Nintendo_toy.png

+

|Box6 = '''[[List of Nintendo toys|Toys]]'''; .

−

|Box7 = '''[[List of Nintendo board games|Board games]]'''; Nintendo_board_game.png

+

|Box7 = '''[[List of Nintendo board games|Board games]]'''; .

−

|Box8 = '''[[List of other Nintendo products|Other]]'''; Nintendo_other.png

+

|Box8 = '''[[List of other Nintendo products|Other]]'''; .

 
⚫
⚫
 
 
⚫
⚫
 
⚫
 
⚫
 
⚫
 
−

|Box1 = '''[[Kirby's Dream Collection|Kirby's DC]]'''; Kirbys_Dream_Collection_release_icon.jpg

 
−

|Box2 = '''[[Madden NFL 13|Madden 13]]'''; Madden_NFL_13_release_icon.jpg

 
−

|Box3 = '''[[Nintendo 3DS XL|3DS XL]]'''; Nintendo 3DS XL Black.png

 
 
 
 
⚫
⚫
 
 
⚫
−

|Box6 = '''[[The Last Story]]'''; The_Last_Story_release_icon.jpg

 
−

|Box7 = '''[[Kingdom Hearts 3D: Dream Drop Distance|KH 3D]]'''; Kingdom_Hearts_3D_icon.png

 
⚫
 
⚫
 
⚫
 
⚫
 
 

<tr><td align="left" style="font-size:95%;">

 

<tr><td align="left" style="font-size:95%;">

−

{{Portal

+

{{Portal

−

|Image Size = 90px

+

|Image Size =

−

|Box1 = '''[[Portal: Mario|Mario]]'''; MarioSymbol.png

+

|Box1 = '''[[Portal:Mario|Mario]]'''; MarioSymbol.png

−

|Box2 = '''[[Portal: Pokémon|Pokémon]]'''; PokemonSymbol.png

+

|Box2 = '''[[Portal:Pokémon|Pokémon]]'''; PokemonSymbol.png

−

|Box3 = '''[[Portal: The Legend of Zelda|Legend of Zelda]]'''; ZeldaSymbol.png

+

|Box3 = '''[[Portal:The Legend of Zelda|Zelda]]'''; ZeldaSymbol.png

⚫
 
 
 
−

|Box5 = '''[[Portal: Star Fox|Star Fox]]'''; StarFoxSymbol.png

+

|Box5 = '''[[Portal:Star Fox|Star Fox]]'''; StarFoxSymbol.png

−

|Box6 = '''[[Portal: Animal Crossing|A. Crossing]]'''; AnimalCrossingSymbol.png

+

|Box6 = '''[[Portal:Animal Crossing|A. Crossing]]'''; AnimalCrossingSymbol.png

−

|Box7 = '''[[Portal: Fire Emblem|Fire Emblem]]'''; FireEmblemSymbol.png

+

|Box7 = '''[[Portal:Fire Emblem|Fire Emblem]]'''; FireEmblemSymbol.png

 
⚫
⚫
 
 
⚫
⚫
 
 
⚫
−

<td align="center" style="font-size:95%;">{{Portal

 
 
⚫
⚫
 
−

|Box1 = '''[[Portal: Kirby|Kirby]]'''; KirbySymbol.png

+

| = '''[[Portal:|]]'''; .

−

|Box2 = '''[[Portal: Super Smash Bros.|Smash Bros.]]'''; SmashBrosSymbol.png

+

| = '''[[Portal:|]]'''; .

 
⚫
⚫
 
 
⚫
 
⚫
 
+

|Box1 = '''[[Portal:Kirby|Kirby]]'''; KirbySymbol.png

 
⚫
 
+

|Box3 = '''[[Portal:Metroid|Metroid]]'''; MetroidSymbol.png

 
 
−

|Box5 = '''[[Portal: F-Zero|F-Zero]]'''; FZeroSymbol.png

+

|Box5 = '''[[Portal: |]]'''; .png

−

|Box6 = '''[[Portal: Dragon Quest|Dragon Quest]]'''; DragonQuestSymbol.png

+

|Box6 = '''[[Portal:Dragon Quest|Dragon Quest]]'''; DragonQuestSymbol.png

−

|Box7 = '''[[Portal: Final Fantasy|Final Fantasy]]'''; FinalFantasySymbol.png

+

|Box7 = '''[[Portal:Final Fantasy|Final Fantasy]]'''; FinalFantasySymbol.

 
⚫
⚫
 
 
+
 
+

<center>{{Portal

 
+

|Image Size = 110px

 
⚫
 
+

|Box2 = '''[[Portal:F-Zero|F-Zero]]'''; F-Zero Symbol.png

 
⚫
 
⚫
 

</td></tr></table>

 

</td></tr></table>

⚫
 
 

{|

 

{|

−

| valign=top width=100% |

+

| valign=top width=100% |

 

{{Homepage/featured article}}

 

{{Homepage/featured article}}

 

|}

 

|}

 
+
−

{|

 
 
⚫
−

| valign=top width=100% |

 
 
+
 
⚫
 
+
 
⚫
 
+
 
+

{| class="wikitable" align="center" style="width:288px; margin-bottom:5px;"

 
+

!<big>Recent Releases</big>

 
⚫
 
+

<div style="margin-bottom:5px;">

 
⚫
 
+

{{Homepage/Recent Releases}}

 
⚫
 
⚫
 
⚫
 
⚫
 
⚫
 
⚫
 

{{Homepage/Poll}}

 

{{Homepage/Poll}}

 
+
 
⚫
 
+

<br clear="all" />

 
+
 
+

{| width="" |}

 

|}

 

|}

 

{| width="100%" style="border:1px darkgrey solid; background-color:lightgrey; {{roundy|10px}}; text-align:center;"

 

{| width="100%" style="border:1px darkgrey solid; background-color:lightgrey; {{roundy|10px}}; text-align:center;"

 

|-

 

|-

 

| colspan="3" |

 

| colspan="3" |

 
+
−

{| width="100%" align="center" style="border:0px; background-color:darkgrey; {{roundy|10px}};"

+

{| width="100%" style="border:0px; background-color:darkgrey; {{roundy|10px}};"

 

|<span style="font-size: 130%;">'''Affiliates'''</span>

 

|<span style="font-size: 130%;">'''Affiliates'''</span>

 

|}

 

|}

 

|-

 

|-

 

|

 

|

−

{| width="1px"

+

{| =""

 

|{{Portal

 

|{{Portal

 

|Color = #A7A7A8

 

|Color = #A7A7A8

−

|Image Size = 120px

+

|Image Size =

−

|Box1 = '''[[w:c:Nintendo 3DS|Nintendo 3DS Wiki]]'''; Nintendo 3DS_Wiki.png

+

|Box1 = '''[[w:c:|Nintendo 3DS Wiki]]'''; Nintendo 3DS_Wiki.png

 

}}

 

}}

 

|{{Portal

 

|{{Portal

 

|Color = #A7A7A8

 

|Color = #A7A7A8

−

|Image Size = 120px

+

|Image Size =

 
+

|Box1 = '''[[w:c:Fantendo|Fantendo]]'''; Fantendo.png

 
⚫
 
⚫
 
⚫
 
+

|Image Size = 150px

 
+

|Box1 = '''[[w:c:Pokemon|Pokémon Wiki]]'''; Pokemon Wiki.png

 
⚫
 
+

|{{Portal

 
⚫
 
+

|Image Size = 150px

 

|Box1 = '''[[w:c:GoldenSun|Golden Sun Wiki]]'''; Golden Sun Wiki.png

 

|Box1 = '''[[w:c:GoldenSun|Golden Sun Wiki]]'''; Golden Sun Wiki.png

 

}}

 

}}

 

|{{Portal

 

|{{Portal

 

|Color = #A7A7A8

 

|Color = #A7A7A8

−

|Image Size = 120px

+

|Image Size =

−

|Box1 = '''[[w:c:Fantendo|Fantendo]]'''; Fantendo.png

+

|Box1 = '''[[w:c:|]]''';.png

 
⚫
 
+

|{{Portal

 
+

|Color = #A7A7A8

 
+

|Image Size = 150px

 
+

|Box1 = '''[[w:c:tomodachi|Tomodachi Life Wiki]]''';TD Island.jpeg

 

}}

 

}}

⚫
 
⚫
 
⚫
 
⚫
 
−

{{Launch Pack}}

 
−

{{Homepage/navigation}}

 
−

<div style="padding:5px; border:1px solid #000; text-align:center;">

 
−

<span class="countdown" style="display:none;">

 
−

Only <span class="countdowndate">November 18, 2012 00:00:00 EST</span> until the launch of '''[[Wii U]]'''!

 
−

</span>

 
−

<span class="nocountdown">This message will be displayed if the timer does not show up (like if you do not have javascript enabled on your browser or if you did not put the code in [[MediaWiki:Common.js]])</span>

 
⚫
 
⚫
 
⚫
 
−

{{Homepage/Answers}}

 
⚫
 
⚫
 
⚫
 
−
 
−
 
−
 
−

{| width="100%" style="border:1px solid black; {{Gradient|#F0F0F0|#CCCCCC}}; {{Roundy|20px}};"

 
−

! colspan="2" style="font-size:20px; margin-top:5px;" |Wii U Release Event

 
−

----

 
−

[[Portal: Wii U|Wii U Portal]]

 
−

|-

 
−

| width="15%" |[[File:Wii U - White 2.png|200px]]

 
−

|

 
−

{| width="100%" align="center" style="border:1px dashed black; text-align:center;"

 
−

|

 
−

{|

 
−

|<div align="center" style="{{Gradient|#60F060|#3EB33E}}; width:170px; {{Roundy|10px}};">[[User blog:TheBlueRogue/Pikmin 3 Starter Guide‎|Pikmin 3 Starter Guide‎]]<div>

 
−

|<div align="center" style="{{Gradient|#29EAFF|#2CBAC9}}; width:170px; {{Roundy|10px}};">[[User_blog:TheBlueRogue/Nintendo_Wii_U_Giveaway‎|Nintendo Wii U Giveaway]]<div>

 
−

|<div align="center" style="{{Gradient|#F2FFA8|#ADC429}}; width:170px; {{Roundy|10px}};">[[User_blog:TheBlueRogue/Wii U Game Forecast|Wii U Game Forecast]]<div>

 
−

|<div align="center" style="{{Gradient|#E874C9|#A82A87}}; width:170px; {{Roundy|10px}};">[[User_blog:Rocketslime_1_1/The_Most_Anticipated_New_Smash_Bros._Character|SSB Character Contest]]<div>

 
 

|-

 

|-

 
+

|{{Portal

−

|<div align="center" style="{{Gradient|#29EAFF|#2CBAC9}}; width:170px; {{Roundy|10px}};">[[User_blog:TheBlueRogue/Wii U Port Comparisons|Wii U Port Comparisons]]<div>

 
 
+

|Color = #A7A7A8

−

|<div align="center" style="{{Gradient|#60F060|#3EB33E}}; width:170px; {{Roundy|10px}};">[[User blog:TheBlueRogue/Nintendo Wii U Console Guide‎|Wii U Console Guide]]<div>

 
 
+

|Image Size = 150px

−

|<div align="center" style="{{Gradient|#E874C9|#A82A87}}; width:170px; {{Roundy|10px}};">[[User_blog:TheBlueRogue/New_Super_Mario_Bros._U_Review_Roundup|NSMB U Review Roundup]]<div>

 
 
+

|Box1 = '''[[w:c:MarioKart|Mario Kart Wiki]]'''; Mario Kart Racing Wiki.png

−

|<div align="center" style="{{Gradient|#F2FFA8|#ADC429}}; width:170px; {{Roundy|10px}};">[http://zombiu.wikia.com/wiki/User_blog:TheBlueRogue/ZombiU_Review_Roundup ZombiU Review Roundup]<div>

 
−

|}

+

}

 
+

|{{Portal

 
+

|Color = #A7A7A8

 
+

|Image Size = 150px

 
+

|Box1 = '''[[w:c:diceblock|Mario Party Wiki]]'''; Mario Party Wiki.png

 
⚫
 
+

|{{Portal

 
+

|Color = #A7A7A8

 
+

|Image Size = 150px

 
+

|Box1 = '''[[w:c:balloon-fight|Balloon Fight Wiki]]'''; BFWIcon.png

 
⚫
 
+

|{{Portal

 
+

|Color = #A7A7A8

 
+

|Image Size = 150px

 
+

|Box1 = '''[[w:c:square|Square Wiki]]'''; Squarewiki logo.JPG

 
⚫
 
+

|{{Portal

 
+

|Color = #A7A7A8

 
+

|Image Size = 150px

 
+

|Box1 = '''[[w:c:microsoft|Microsoft Wiki]]''';Microsoft.gif

 
⚫
 
+

|{{Portal

 
+

|Color = #A7A7A8

 
+

|Image Size = 150px

 
+

|Box1 = '''[[w:c:quintet|Quintet Wiki]]''';Quintet-Wiki wordmark-square.png

 
⚫
 

|}

 

|}

 
+
⚫
 
 
+

<br>

⚫
 
 
+

{{w:NintendoWikisFooter}}

 

__NOTOC__ <!--This removes the Table of Contents-->

 

__NOTOC__ <!--This removes the Table of Contents-->

 

__NOEDITSECTION__ <!--This removes the edit section links-->

 

__NOEDITSECTION__ <!--This removes the edit section links-->

 
+
 

[[ja:任天堂 Wiki]]

 

[[ja:任天堂 Wiki]]

 

[[es:Nintendo Wiki]]

 

[[es:Nintendo Wiki]]

 

[[fr:Accueil]]

 

[[fr:Accueil]]

 

[[de:Nintendo Wiki]]

 

[[de:Nintendo Wiki]]

 
+

[[pt-br:Wiki Nintendo]]

 
+

[[pl:Strona główna]]

 
+

[[ru:Заглавная страница]]

 
+

[[sv:Huvudsida]]

 
⚫
 
⚫
 

[[Category:Content]]

 

[[Category:Content]]

 

[[Category:Browse]]

 

[[Category:Browse]]
---
Revision as of 21:10, 27 May 2020
Blog Posts
So the Random Game template on the homepage seems to be broken. Even though the
This month's featured article is Pokémon Red and Blue as suggested by Tgr6234. Don't forget to to suggest A class articles on the Nomination page if you want them to be featured for a month.
What is to say about Pokémon Red and Blue. It is the first v…
wel I'm get switch fixed time to play anch now to share acnh update idea: Brewster, more farming, better terraforming and bug/fish shop.
---
Quotes
"Hear me, my fellow countrymen! Out land is small-a narrow thread of light born into a heavy darkness. Even so, this light will not be extinguished. Not as long as the fire of hope burns within us! Alberius the founder left us these wise words: "A kingdom does not make a people. A people make a kingdom." We stand here today a people united! And so, I now claim this as the first day in the history of New Alberia!"
—Euden from Dragalia Lost

---
"Do a barrel roll!"
—Peppy Hare in Star Fox 64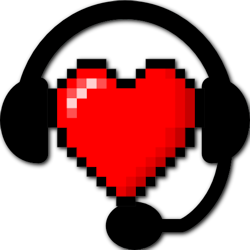 Community content is available under
CC-BY-SA
unless otherwise noted.