Blog Posts
A year ago, I posted this: User blog:Predictthefuture/2020 is not what I expected at all.......
Now its time to see if this was correct! Note that I will still count if if the game actually came out but released in a different month.
June- I did not s…
Write it in the comments!
Data Design Games
Shovelware
Skyward Sword
Other M
Brawl
Secret Rings
Black Knight
Call of Duty on Wii
mario party 9
Mario and sonic
wii music
Wii chess
Fortune street
Wii fit
Babysitting mama
Just dance
Rabbids
---
This day in history
Quotes
"The goal of this company has always been prosperity. Unfortunately, you imperfect, fragile life-forms were a liability. So you are invited to witness the end of history. A new age shall begin--an age of infinite prosperity. Enjoy your destruction."
—Star Dream from Kirby: Planet Robobot

---
"Do a barrel roll!"
—Peppy Hare in Star Fox 64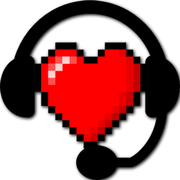 Community content is available under
CC-BY-SA
unless otherwise noted.