Featured article
Duma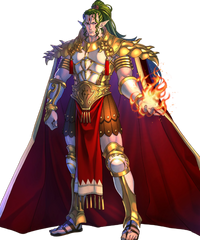 Duma is a Manakete who serves as the final boss and main antagonist of Fire Emblem Gaiden and its remake, Fire Emblem Echoes: Shadows of Valentia. He is considered as the patron deity of Rigel where he is refered to as the War Father. He is the brother of Mila, the one considered as the patron deity of Zofia. Like most older Manaketes/Dragons in the series, he eventually became mad and caused war between Rigel and Zofia. Duma is also a playable character in Fire Emblem Heroes.
Previously featured: Captain Olimar • Kid Icarus • Shulk
Archive • Nominations
Blog Posts
This month's featured article is Duma. I saw the Golden Sun nomination after I changed all the related templates so instead of changing everything a second time, Golden Sun will be the featured article of September. Don't forget to to suggest A class…

Read more >
---
This day in history
August 11th
1997: Tetrisphere is released on the Nintendo 64 in America.
2000: Paper Mario is released on the Nintendo 64 in Japan. The game is considered the spiritual successor to Super Mario RPG: Legend of the Seven Stars on the SNES.
Quotes
"I first battled the Metroids on planet Zebes. It was there that I foiled the plans of the Space Pirate leader, Mother Brain, to use the creatures to attack galactic civilization... I next fought the Metroids on their homeworld, SR388. I completely eradicated them, except for a larva which, after hatching, followed me like a confused child... I personally delivered it to the galactic research station at Ceres so scientists could study it's energy-producing qualities... The scientists findings were astounding! They discovered that the powers of the Metroid might be harnessed for the good of civilization! Satisfied that all was well, I left the station to seek a new bounty to hunt. But, I had hardly gone beyond the asteroid belt when I picked up a distress signal! Ceres station was under attack!!"
—Samus Aran in Super Metroid

---
"Who are we gonna meet today, I wonder! It's so exciting!"
—Nene in Pokémon Conquest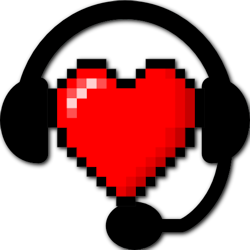 Community content is available under
CC-BY-SA
unless otherwise noted.