Featured article
Nikki
Nikki is the mascot Mii in Swapnote who gives you tips and rewards every now and then. When you download the Swapnote application from Nintendo eShop, Nikki is added to your Mii collection in StreetPass Mii Plaza. She has since mostly been featured in Nintendo's other applications but has made a few appearances in Nintendo's bigger games like Super Smash Bros. Ultimate or Super Mario Maker.
Previously featured: Mario Kart Wii • Development of the Super Mario Galaxy series • Soul Blazer
Archive • Nominations
Blog Posts
Hello, everyone. My name is none of your business. I'm a huge fan of Nintendo's systems, from the Nintendo 64, to the Nintendo Switch, and all those systems in between.

So recently, I discovered a weird looking Nintendo GameCube controller that is wi…

Read more >

Hello there. I hope this doesn't qualify as spam (if it is, I'm willing to take it down)

I'm part of Codex Gamicus, FANDOM and Gamepedia's joint venture in creating a full-gaming database devoted to all video games. We are situated on the Gamepedia s…

Read more >

Since no suggestions have been made on the Nomination page for this January, this month's featured article was choosed by myself. A nomination for Dr. Mario World made by TheAmazingRaspberry was considered but as they believe it would be better to no…

Read more >
Random Character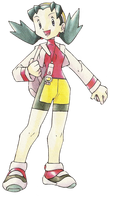 Kris
Quotes
"Noble Haltmann, we adore him
Noble Haltmann, we adore him
Kingly lord of time and space!
Every day we wish him glory,
Every day we wish him glory,
Gazing on his noble face!
Master, crush the competition!
In your presence let us stay!
Yours is every star and planet
Now and ever, night and day!
We implore you, dear Haltmann
We implore you, dear Haltmann
Bless our work and be at ease!
Pay and ergonomic seating,
Pay and ergonomic seating,
Give us favors such as these!
All we wish for you our lord is
That you never lead us wrong!
Rule us all, beloved Haltmann!
That we may all sing our song!"
—Susanna Patrya Haltmann from Kirby: Planet Robobot

---
"Ha ha ha ha ha ha! Nice shot, if I do say so myself! Good riddance, human scum! The world's better off without you!"
-Viridi from Kid Icarus: Uprising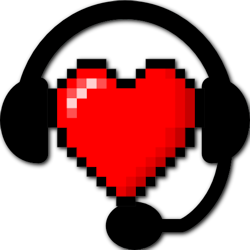 Community content is available under
CC-BY-SA
unless otherwise noted.