Blog Posts
Some of the Fire Emblem character articles have a problem with the skills tabber, where it simply doesn't end. You can see this in Kagero, Hana, and presumably a few other articles. Even though it should end at "Other Appearances," the rest of the a…
So the Random Game template on the homepage seems to be broken. Even though the
This month's featured article is Pokémon Red and Blue as suggested by Tgr6234. Don't forget to to suggest A class articles on the Nomination page if you want them to be featured for a month.
What is to say about Pokémon Red and Blue. It is the first v…
---
Quotes
"Hear me, my fellow countrymen! Out land is small-a narrow thread of light born into a heavy darkness. Even so, this light will not be extinguished. Not as long as the fire of hope burns within us! Alberius the founder left us these wise words: "A kingdom does not make a people. A people make a kingdom." We stand here today a people united! And so, I now claim this as the first day in the history of New Alberia!"
—Euden from Dragalia Lost

---
"Don't get too cocky, Star Fox!"
—Wolf O'Donnell in Star Fox 64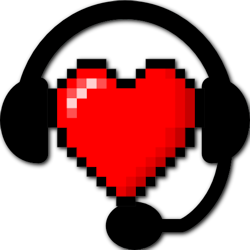 Community content is available under
CC-BY-SA
unless otherwise noted.