Featured article

Vivian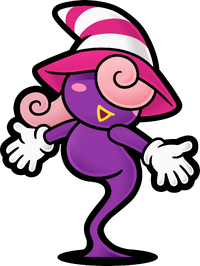 Vivian is a major character from Paper Mario: The Thousand-Year Door for the GameCube. Vivian originally worked as a member of the Shadow Sirens, alongside her sisters, Beldam and Marilyn. Later, Vivian defects from the Shadow Sirens and joins Mario as his fifth party member. She is consistently put down by her oldest sister, Beldam, and has had a poor relationship with both her sisters for quite some time when Mario meets her. Although she suffers from an inferiority complex throughout the events of the game, she learns to respect herself as she travels with Mario.
Previously featured: Idunn • Galacta Knight • History of Nintendo
Archive • Nominations
Blog Posts
This month's featured article is Vivian. This was chosen by myself as there were no suggestion made. Don't forget to to suggest A class articles on the Nomination page if you want them to be featured for a month.
Vivian is the fifth party member in Pa…
I kind of regret doing this because I look dumb for posting it
---
Quotes
"Noble Haltmann, we adore him
Noble Haltmann, we adore him
Kingly lord of time and space!
Every day we wish him glory,
Every day we wish him glory,
Gazing on his noble face!
Master, crush the competition!
In your presence let us stay!
Yours is every star and planet
Now and ever, night and day!
We implore you, dear Haltmann
We implore you, dear Haltmann
Bless our work and be at ease!
Pay and ergonomic seating,
Pay and ergonomic seating,
Give us favors such as these!
All we wish for you our lord is
That you never lead us wrong!
Rule us all, beloved Haltmann!
That we may all sing our song!"
—Susanna Patrya Haltmann from Kirby: Planet Robobot

---
"Thank you Mario. But our princess is in another castle!"
—Toad in Super Mario Bros.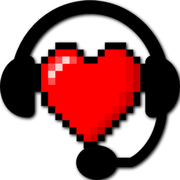 Community content is available under
CC-BY-SA
unless otherwise noted.