Blog Posts
This month's featured article is Idunn. This was chosen by myself as there were no suggestion made. Don't forget to to suggest A class articles on the Nomination page if you want them to be featured for a month.
idunn is the final boss of Fire Emblem:…
Cononon
•
I've actually reported two duplicated posts of mine because I'll might expect the moderators to delete them because in my eyes, I won't tolerate duplicated posts of mine. And I find it pretty silly on my part that at first I thought the posts aren't…
---
This day in history
April 10th
2006: The unique pinball game Odama is released in the United States. Critics reactions towards it were varied, though the game did include a GameCube microphone which was previously included in Mario Party 6.
2014: Tomodachi Life was announced in North America and in Europe on this date in a Nintendo Direct.
Quotes
"Navi... Navi, where art thou? Come hither.... Oh, Navi the fairy... Listen to my words, the words of the Deku Tree... Dost thou sense it? The climate of evil descending upon this realm... Malevolent forces even now are mustering to attack our land of Hyrule... For so long, the Kokiri Forest, the source of life, has stood as a barrier, deterring outsiders and maintaining the order of the world... But... before this tremendous evil power, even my power is as nothing... It seems the time has come for the boy without a fairy to begin his journey... The youth whose destiny it is to lead Hyrule to the path of justice and truth... Navi...go now! Find our young friend and guide him to me... I do not have much time left. Fly, Navi, fly! The fate of the forest, nay, the world, depends upon thee!"
—Great Deku Tree in The Legend of Zelda: Ocarina of Time

---
"I fight for my friends."
-Ike in the Super Smash Bros. series.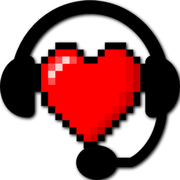 Community content is available under
CC-BY-SA
unless otherwise noted.