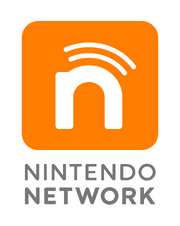 Nintendo Network(JPJapanese: ニンテンドーネットワーク

Romaji: Nintendō Nettowāku) was an internet service and online multiplayer network managed by Nintendo Network Service Inc.(JPJapanese: 任天堂ネットワークサービス株式会社

Romaji: Nintendō Nettowāku Sābisu Kabushiki-gaisha)(CNCorporate Number: 4010001142200) (formerly Wii no Ma Inc.) It was announced by Nintendo in January 2012 and released in March 2012. It is available on the Nintendo 3DS and the Wii U. Nintendo Network is designed as a more robust network than its predecessor, and to compete with its competitors' online services, namely Microsoft's Xbox Live and Sony's PlayStation Network. Rather than fully replacing Nintendo Wi-Fi Connection, Nintendo Network has absorbed Nintendo Wi-Fi connection for legacy reasons. Nintendo Network includes Miiverse, Nintendo TVii, the Nintendo eShop, and the 3DS and Wii U's internet browsers.
An update for both the 3DS and the Wii U was released in December 2013; this update merged Nintendo Network accounts on the 3DS and Wii U, combined each account's eShop balance, and brought Miiverse to the 3DS.[1]
Nintendo Network ID
Each Wii U and 3DS user is given the option to sign up for a Nintendo Network ID, which is an account that grants access to many internet related features on Nintendo's platforms. Nintendo Network ID grants access to the Nintendo eShop, Miiverse, Nintendo TVii and various other applications as well as games for online play and Miiverse integration.
References
↑ Cite error: Invalid <ref> tag; no text was provided for refs named 3DS_Nintendo_ID_and_Miiverse
Community content is available under
CC-BY-SA
unless otherwise noted.