Dragon Quest XI: Echoes of an Elusive Age (JPJapanese: ドラゴンクエストXI 過ぎ去りし時を求めて

Romaji: Doragon Kuesuto Irebun: Sugisarishi Toki o Motomete

Fan Translation: Dragon Quest XI: Passing Away and Seeking Time) is a role-playing game that has been released exclusively in Japan for Nintendo 3DS, and is scheduled to be released for the Nintendo Switch in the future for all major regions. It was originally set to be released in 2016 to commemorate the 30th anniversary of the Dragon Quest series, but was pushed a year later and was only released in Japan.  In February 2019, Nintendo announced that the game will be released on the Switch in America for Fall 2019.  This version is branded as "Dragon Quest XI S: Echoes of an Elusive Age Definitive Edition".  It's developed and published by Square Enix.
Gameplay
Switch version
The Switch version is capable of switching between the 16-bit visuals resembling classic Dragon Quest titles and the HD graphics of a modern RPG. Another feature is the ability to switch between American and Japanese voice acting. The game also comes with special costumes for all the characters and special new character specific questlines for the party members.
Plot
Gallery
Video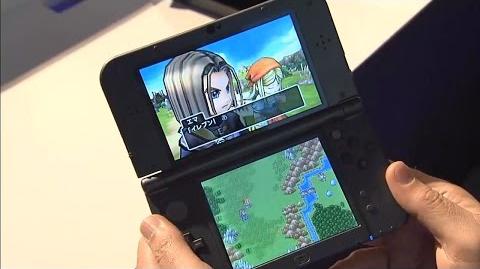 Gameplay
Reception
Dragon Quest XI S: Echoes of an Elusive Age - Definitive Edition is a "Must Play" game according to Metacritic with a metascore of 91/100 based on 48 critic reviews.[1] While on videogame aggregator whatoplay.com, this game ranks 1st on its Top 10 Nintendo Switch Games of 2019 page, garnering an aggregate score (playscore) of 9.25 based on 35 critics and 1,600+ gamer ratings.[2]
References
</references>}}
Cite error: <ref> tags exist, but no <references/> tag was found
Community content is available under
CC-BY-SA
unless otherwise noted.