Raise a Floppa - The Loop
Play Sound
Club Nintendo
[
Edit
]
[
Talk
]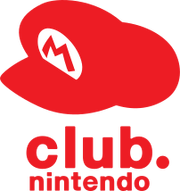 Club Nintendo was a worldwide program where customers of Nintendo products could exchange points for exclusive Nintendo items. This reward program was shut down in 2015 and was succeeded by a new loyalty program named My Nintendo.
Club Nintendo is also the name of a popular magazine made in Mexico and distributed all across Latin America. The magazine was first launched in 1991 and still continues nowadays. Among its features are mailbags, game guides, game news, game reviews, fan art galleries, and more. It also features translated content directly from Nintendo Power.
By location
Europe
Europe's Club Nintendo has generally been criticized for its lack of quality products, notably many digital items such as computer wallpaper and ring tones. When the rare, notable object does arrive, it usually sells out very quickly. Recently Nintendo of Europe started adding Game Boy Advance video games on the service for 5,000 points though they tended to rapidly sell out.
Japan
Japan's Club Nintendo service features a plethora of unique items that can't be found elsewhere, sometimes even video games like Tingle's Balloon Fight. The Super Mario Galaxy OST was made available exclusively through this service, as were Hanafuda cards that sported Mario characters on them.
North America
At first, according to Perrin Kaplan, the reason why Nintendo didn't release Club Nintendo in America was because of the size of the country and how expensive it would be to manufacture all of the giveaways. She explained that instead of Club Nintendo they would stick to pre-order bonuses. On October 2, 2008, however, during a press conference in San Francisco, Nintendo confirmed that Club Nintendo would be making its way to the states, debuting during the holiday season. A few months later they announced that in lieu of the typical stars they would have coins that you could purchase items with.
In December, the service finally started and was accompanied by copious problems. This was partly due to the fact that the floodgates were now open; thousands of fans were visiting the site in hopes of registering their products to receive free gifts. A few days later Nintendo shut the service down to work on the problems and then reopened the site. Some of the most popular items on launch day included the likes of the Game & Watch Collection and the Mario themed Hanafuda cards.
Item list