This page or section may need to be cleaned up due to improper organization of edits
This may include editing to correct spelling and grammar, and rewriting sections to ensure they are clear and concise.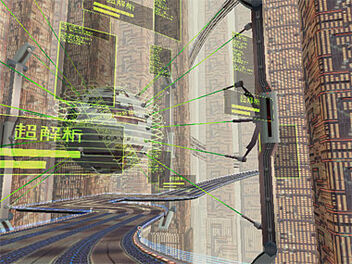 Aeropolis
is a sprawling, towering metropoliis and racing circuit featured in
F-Zero GX
. 
The entire region of Aeropolis is controlled by a massive super computer network. The central control unit, called "Mother-Q," stores and computes detailed information on all Aeropolis citizens to create the ideal living environment.
Due to dramatic population increases, Mother-Q has been forced to build towering skyscrapers to house the ever-increasing Aeropolis community. The layout of Aeropolis is similar to that of Mute City.
Gallery
Community content is available under
CC-BY-SA
unless otherwise noted.